Lloydminster High School Badminton teams dominated at Junior Badminton District Playdowns on Saturday, having eight out of ten teams medal at the event.
Holy Rosary's Logan Freimark took home silver in the boys singles draw.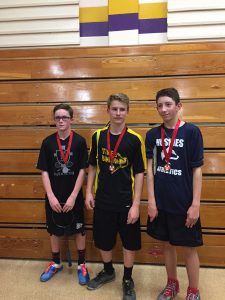 Bishop Lloyd's Ava McEachern and ES Laird's Emily Butz took home gold and silver respectfully in the girls singles draw.
Mason Ward and Chayce Schmidt from Bishop Lloyd walked away with a silver in the boys doubles final.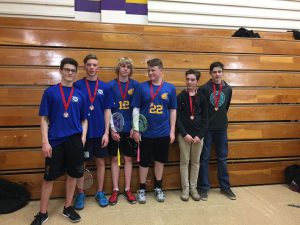 In the girls doubles matches. Kaylynn Gauvin and Stefhanie Abu from Bishop Lloyd took home gold while Holy Rosary's Reegin Powell and Zoey Godin took home bronze.
The mixed doubles finals featured all competitors from Bishop Lloyd, with Ethan Mac Duff and Sonnet Gow defeating their classmates Dylan Pollard and Kennedy Mutter for gold.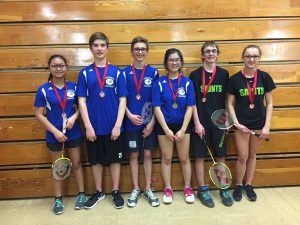 Lloydminster students walked away with nearly half of the medals from the weekends tournament.