A team made up of current and former LPSD employees as well as one graduate student will be heading to Mngwere, a community in Malawi, to meet approximately 180 orphans they have been sending letters and goods to through the Hands at Work Program in July.
The program began seven years ago at LCHS and works to provide a service centre in Mngwere where kids can have a hot meal, mentoring for community volunteers, basic supplies, gardening tools, clothing, bookmarks, soccer balls and letters.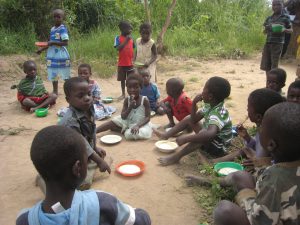 Kianne Hawkins, a grade 12 student, is travelling to Africa with her teachers. She says she is looking forward to making a difference on a global scale.
"It's kind of empowering and I think it also inspires others to know that we're here and this stuff is happening very far away we can still travel. Even from here, making bookmarks and such, we can make a difference in their lives."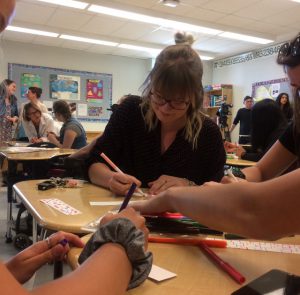 About 20 students from LCHS are in the Hands at Work group and currently they are busy preparing 200 bookmarks for the upcoming trip. Crystal Scutt, the Senior Math Teacher and Teacher Advisor for Hands at Work, says more students participate throughout the year during specific events or by donating spare change.
One student, Makenna Gallagher, decided to help by putting her song 'Get a Little Crazy' on iTunes.
"I am fortunate enough to live somewhere that I have access to all of these things and so I believe that this money that I could've been using for myself should go to someone in need."
So far she has raised $150 through the release of her single. She plans to record and release an EP in the near future with those proceeds also going towards Hands at Work.
Scutt goes on to say the group gives an opportunity for students to reach beyond the community.
"We have quite a diverse culture here in our school as well and it's really nice to have a global aspect. It's really nice for the students to be able to link to something outside of our community."
She adds, "I think there's a really deep relationship we have there and that's our main focus even though we have to raise the money, is on working with the relationship with those kids in Africa. They are just thrilled that they think they have friends in Lloydminster, Canada."
The school sends $9,000 a year to Mngwere, and funds are raised through several events throughout the year both in the school and throughout the community.
"Our children in Malawi don't necessarily know about the money part of it but we really work at building pen pals and relationships which is a key part of hands at work." says Scutt.
She adds, "I feel like it's going to be life changing."