Lloydminster residents joined together to celebrate National Indigenous Day to recognize the culture of First Nation, Metis and Inuit peoples. Canadians from all walks of life celebrated across the nation on June 21st for National Indigenous Peoples Day.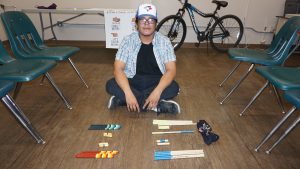 The Friday evenings event included pow wow dancers, Metis musicians and traditional hand games. Vice President Marlene Gervais says the day is a good way to educate non-indigenous and indigenous youth who don't know the history.
"It shows that everyone is equal and everyone should join and celebrate together and learn about our culture and protocol."
With Lloydminster in the process of reconciliation, Community Intervention Advocate Melva Tootosis says this day helps build better relationships and understanding within the community between Indigenous and non-Indigenous people. The Friendship Centre is part of the reconciliation committee that began two and a half years ago.
"This is part of truth and reconciliation is still going back to our Indigenous identity, customs and beliefs, and sharing it, showcasing the unique culture that we have."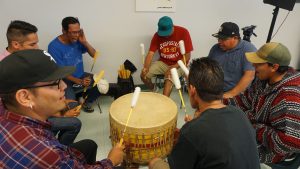 Although this year's festivities aren't as big as previous years, due to budget cuts and the lack of manpower, Gervais says she is happy with the days' turnout. She says progressively over the years more residents have been joining the celebration.
"Young kids from the schools are coming are helping to celebrate which I'm really enjoying. And, our elders from all over the community, they enjoy this, they look forward to visiting everyone, the food and entertainment."
Anyone looking to become a member of the Friendship Centre or are looking to volunteer can contact the Lloydminster Friendship Centre at (306) 825-6558.