Oh boy, this Giant Employee actually got off his couch to experience the outdoors (spoiler alert: I survived). This weekend, Zenseekers sent me out to see how rad Alberta is in the summer (spoiler alert: it was pretty awesome). It's time to get a glimpse into what it looks like to #takeittothelake.
Hanging with the Lakeland Rowing Club
To start off the trip, I headed to Vermilion Provincial Park to hang out with the Lakeland Rowing Club. I was sweating just watching these athletes do their thing. They were performing time trials and one of the rowers travelled 1200 metres in around 5 minutes, unreal!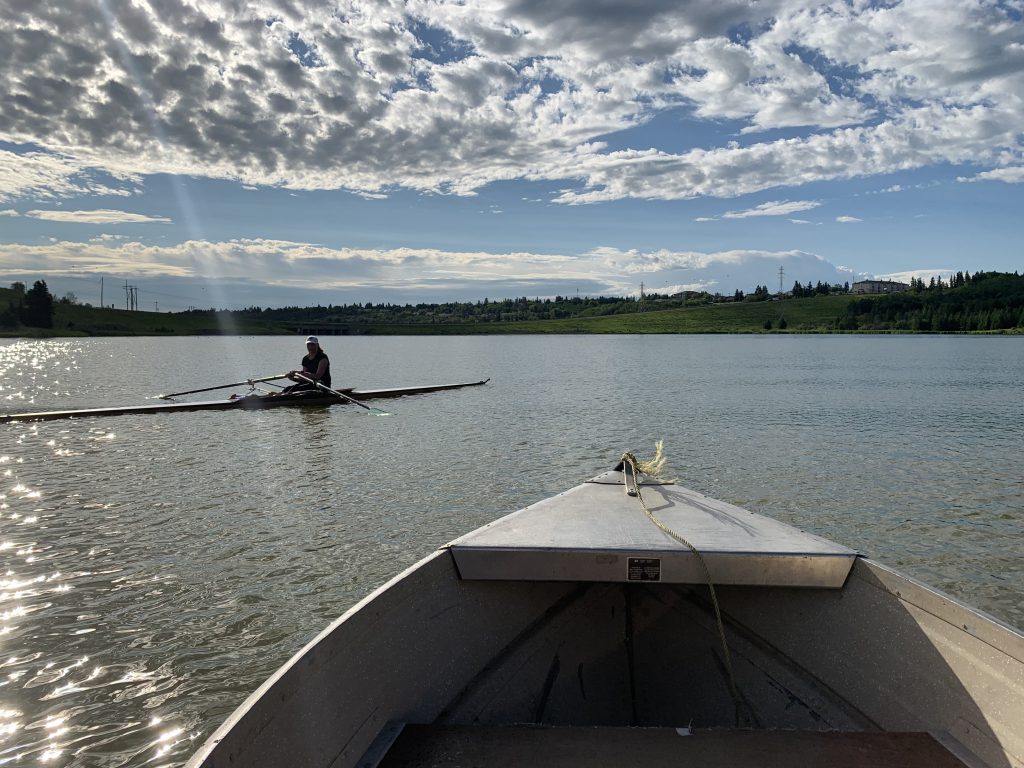 Afterwards, I made my way through the hiking trails that the park had to offer. If you go, make sure you visit trout pond!
Vermilion Historic Walking Tour
My legs have never been used so much in a short amount of time. After hiking, I walked some more to see what downtown Vermilion had to offer. It is cool to see the town embrace their history by keeping old structures and renovating them. My favourite ancient artifact was tucked into one of the walls of the building.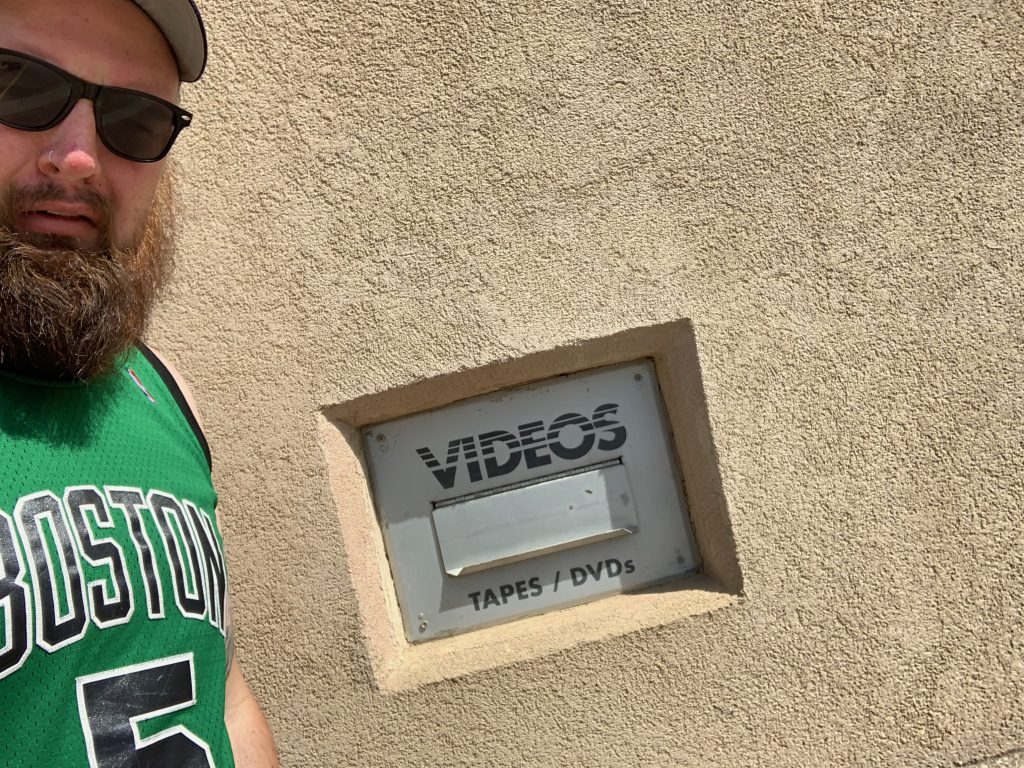 During the Historic Walking Tour, you will see plaques on the side of certain buildings giving you the details on the structure. Make sure you head to the Vermilion Visitor Information Centre to grab a map of the whole tour.
Side note: make sure you check out the Vermilion Museum where that safe was cracked after 40 years.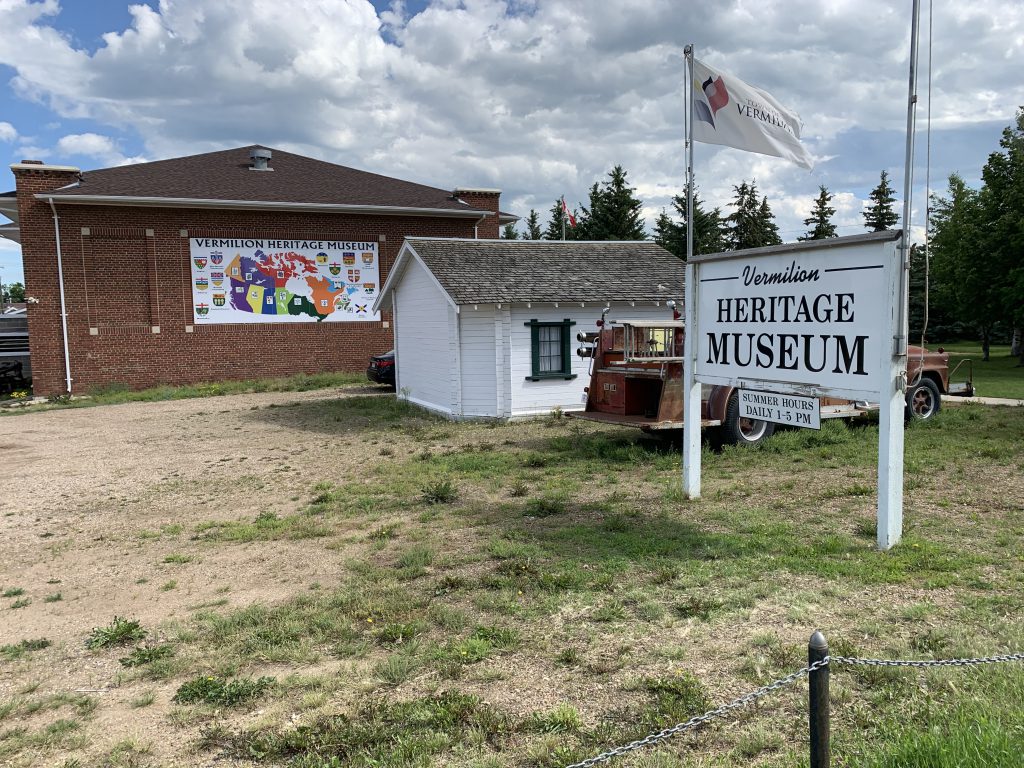 M.D of Bonnyville-Crane Lake
This trip made me realize how much I love water. I honestly wish I was a fish or at least I wish I lived in a pineapple under the sea. I met up with "Captain Ron" on his property around the lake. Him and his son, Neil, took me out on their boat to experience some water sports. First, they brought out a Hydrofoil, now, if you're like me and don't know what that is, imagine an anchor with a seat on top of it.
Neil went out on a surfboard afterwards to show me the ropes. My surfing experience consisted of me attempting to get on the board for a solid 15 minutes, which also included the board kissing me on the head after I bailed. I would have kept trying if that darn storm didn't hit the lake ( I swear this isn't an excuse).
I am so stoked to have met Ron and Neil, they invited me to come back through the summer so I can actually get on that board.
Canadian Big Horn Resort
Peace, tranquillity and sheep… that's the only way I can describe Canadian Big Horn Resort. The owner, Jeff, has big plans for the resort that includes a zip line, glamping domes, and a man-made pond for fishing. I stayed in one of two rustic-style cabins that Jeff had built and then renovated himself which has three twin beds and a queen mattress, wi-fi, heat, a mini-fridge.. basically everything you need.
A common room is set up for guests staying in the cabins that have a full kitchen, living room, two showers and a laundry area. If you're not down to use the firepits, which is on the land, you can cook some burgs and dogs on the barbeque that is set up near the common area.
Currently, the resort includes RV park and tent area, Big Horn Sheep viewing, ATV and hiking trails and a dope hill that has a romantic view of the sunset.
It was cool to have a chat with Jeff, I resonated with his story. He is a dude who spent 15+ years working in the oilfield until he decided he wanted to utilize that creativity he had bottled up. I had a similar path that took me from years in construction to a warehouse to the airwaves where I now make poop jokes for a living.
Also, Jeff has published adult colour books that are sold across Canada!
Sir Winston Churchill Provincial Park
Unfortunately my 6 Km hike was cut short due to a storm, but what I did see of the trails was absolutely awesome. I got dehydrated like 2 km in, so bring water! If you're not down for the hike, you have to head to the park and at least see the rad beach.

P.S I sat under a tree for 10 minutes waiting for the storm to pass because I was unprepared and decided to just pack a jersey and board shorts. Don't be me.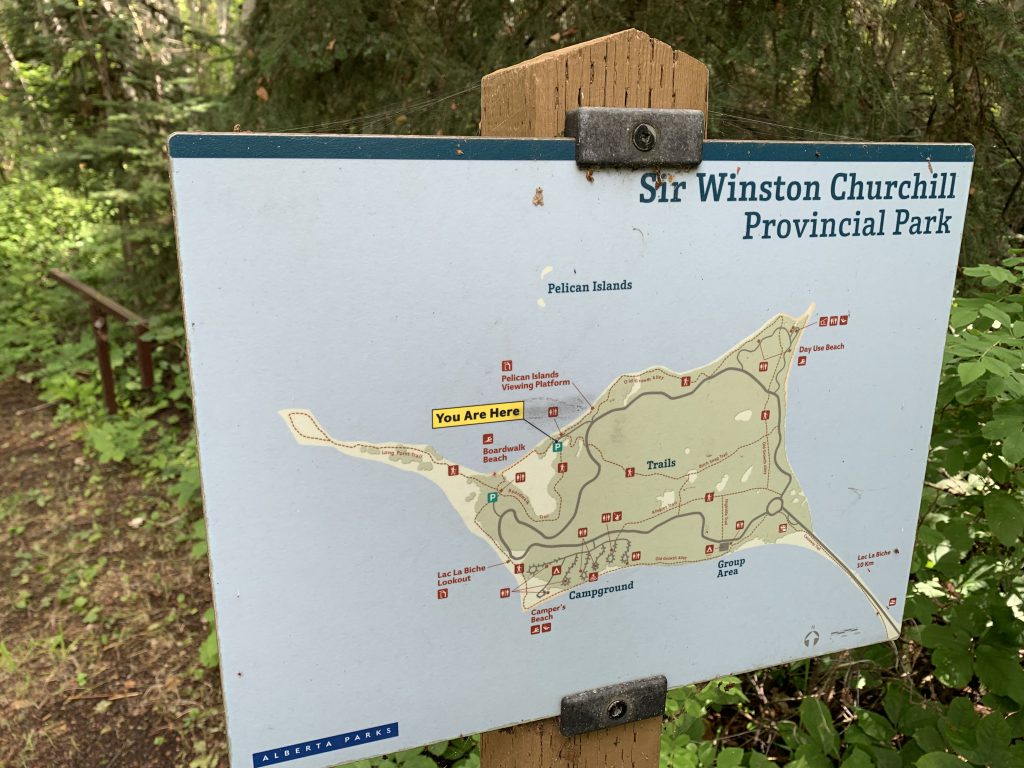 Beaver Lake Pow Wow
To cap off a beautiful weekend, I headed to Beaver Lake to witnesses their annual pow wow. I was instantly in awe of the traditional clothing all the dancers were wearing and most of which were handmade by friends or family.
If you want to enjoy an adventure similar to mine, click here!