Lloydminster snow removal crews are out after clearing the roads after last night's snowfall.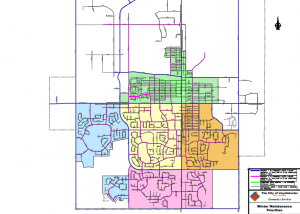 Crews will be clearing Priority 1 and 2 roads and will be assessing residential areas. Snow clearing is expected to finish later in the week, depending on the weather.
Drivers are asked to remain at least eight metres back from snow removal equipment throughout the snow removal process.
The city encourages all residents to drive for the conditions and be considerate of pedestrians and fellow motorists.