Both the Lloydminster Public and Catholic School Division's breakfast programs will be getting some support from the Lloydminster and District Co-op's Fuel Good Day.
When drivers pulled up to the pumps all day on Tuesday, September 15th, five cents from every litre of gas bought was given to both school divisions' nutritious breakfast program. In total, drivers donated over $7,000 towards the programs.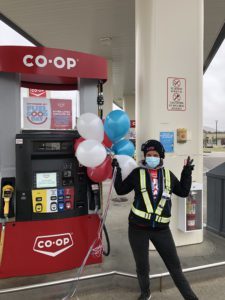 Lloydminster and District Co-op VP of Operations Chase Scarf says this money will be impactful for the breakfast programs, which will help the kids.
"They provide a breakfast to any student who needs it so that everybody is on the same level playing field, nutrition in their belly and they're ready to go to school."
This year's event looked a little different than previous years' Fuel Good Days. Some people getting their gas were able to also visit their new fourth location, the North Stop Co-op Gas Bar on Highway 17. Other fundraisers such as barbecues would normally be held in surrounding communities such as Neilsburg, Marsden, Kitscoty and Lashburn, but were postponed due to ongoing COVID-19 restrictions.
Despite this, Scarf explains, he was happy to see the community support for Fuel Good Day, and it will keep money in the program if they're facing challenges.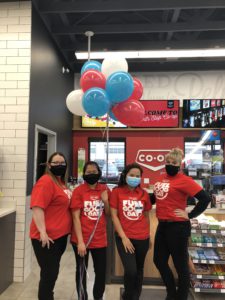 "Well, I feel, you know, that they've been asked to do more with less this year due to some budget cuts and everything else, at it's going to be a great help to provide breakfast to local families."
The past three years' Lloydminster and District Co-op Fuel Good Days have raised $24,000 total for both school divisions' breakfast programs.