The Saskatchewan Government is expanding 211 services to further assist people who are facing interpersonal violence, including those in the Lloydminster area.
The province has announced a commitment of $421,000 towards both the phone and online services for United Way's 211. Part of this funding will go towards additional training for operators, so they can more easily direct people who have been victims of sexual or domestic violence access community resources to help.
Minister Responsible for the Status of Women Tina Beaudry-Mello says that the funding will create a standardized provincial call line for people facing this violence, so they can quickly make the plan to get out of an abusive situation and work on long term solutions.
In addition to work on the phone, the 2-1-1 Web Portal will be updated to be made more user friendly and comprehensive. The Government says one of the most frequently-cited issues for people trying to get interpersonal violence support is a lack of clear information on these resources. The website will provide a centralized location and information list on these services.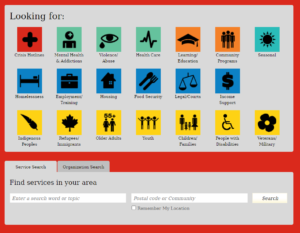 By having supports via phone, text and online, the Government says people will be able to access supports safely and at any time.
In 2018, approximately ten per cent of all calls, including text, live chat and email, to the 211 line were related to interpersonal violence.