Vermilion RCMP are looking for a pair of suspects after several items, including a vending machine, were stolen from a restaurant in Innisfree.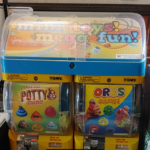 Police were called to the area in the early evening on October 18th. Upon reviewing security footage, police determined that two suspects loaded the vending machine, several folding tables and several other items into the back of a grey Dodge pick up truck. They then took off east on Highway 16 from Highway 870.
Police are asking the public to provide them with any information or dashcam footage that they have, especially people who may have been in the area around 7:15 PM.
Anyone with any details is asked to contact their local RCMP detachment, Vermilion RCMP or CrimeStoppers to remain anonymous.