The Lloydminster RCMP is looking for a man wanted for allegedly stealing over a thousand dollars worth of liquor.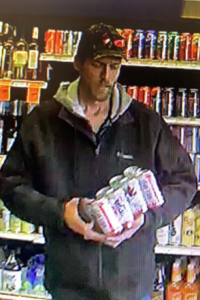 The suspect has been seen at several local businesses between July 26th and August 10th, with many visits resulting in RCMP calls that the suspect had allegedly stolen something.
He is described as between the ages of 35 and 44, having brown hair and being about 6 feet tall, with a slender build.
Anyone with information on who this man is or his whereabouts is asked to contact the Lloydminster RCMP, or CrimeStoppers if they wish to remain anonymous.