Saskatchewan highway staff are informing residents and motorists who travel on Highway 21 south in the Unity area that work on the 5.6 million-dollar bypass is nearing completion.
The two-kilometre bypass includes grading and asphalt surfacing. It also includes the
construction of one kilometre of additional service roads and officials note it will support economic growth and improve safety in the area.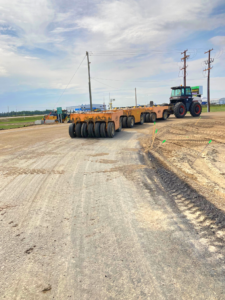 "North West Terminal plans to develop a world class processing and transportation hub that will be accessed from the realigned Highway 21," says Jason Skinner, CEO at North West Terminal. "This highway bypass will contribute directly to economic growth while improving safety for all drivers."
The existing highway passes through a residential area of Unity and has seen increased truck traffic over the years.
The new roadway begins at the junction of Highway 14 and ends two-kilometres north of the junction with the Canadian Pacific rail line. It's a partnership between the highways ministry, Unity, RM of Round Valley and North West Terminal.
Officials estimate a completion in early September.