On Saturday, the Bordertown Harley Owner's Group (HOG) held a brief ceremony at The Sticks pool hall in Lloydminster. During the event, they handed out the proceeds from their toy run fundraiser, held earlier in the year.
Photos of the cheques being presented follow below.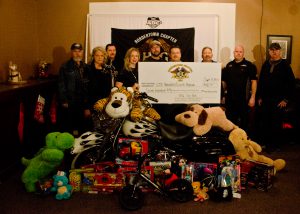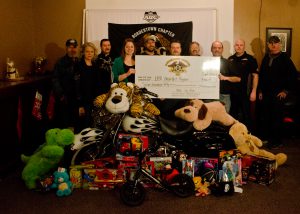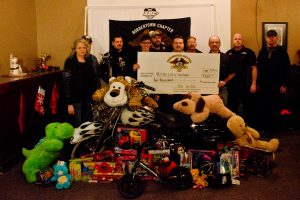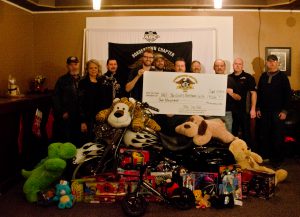 The director of the group, Murray Getty, thanked all the sponsors, volunteers, and participants in the run for helping to make the event successful. A total amount of $63,210.61 was raised from the run in 2016.