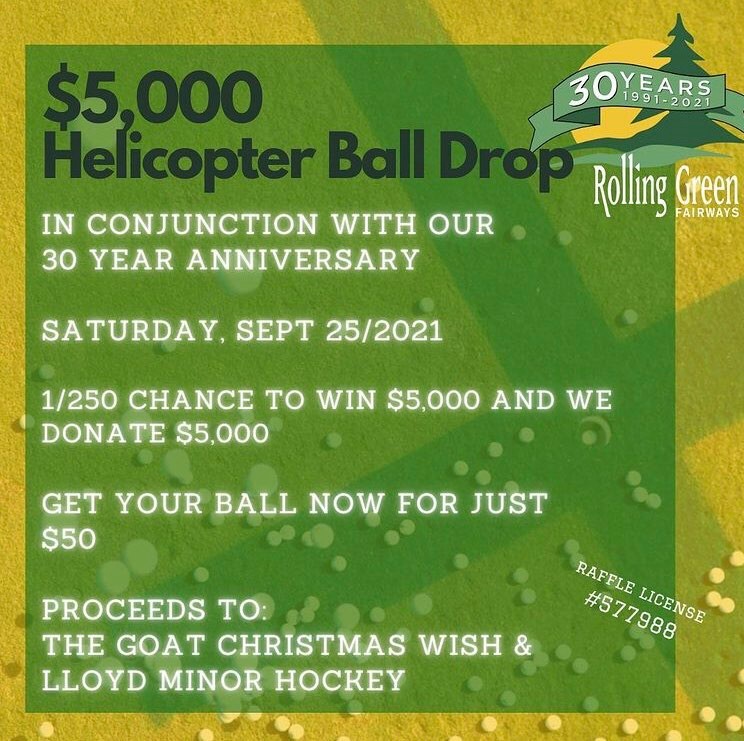 Synergy Aviation Helicopter Ball Drop
Rolling Green Fairways is celebrating their THIRIETH anniversary by giving you a SHOT at winning FIVE GRAND!
Purchase a golf ball for $50 and we'll drop them on the green…FROM A HELICOPTER on Saturday, September 25th!
If your ball is CLOSEST to the pin, YOU'LL WIN!
$5,000 will be donated to support the Goat's Christmas Wish and Lloydminster Minor Hockey!
Get your ball from the Rolling Green Fairways website!
***1/250 odds, prize based on selling 250 balls***
[vista-promotional-carousel]
[vista-promotional-carousel format="tall"]