Coca Cola Holiday Truck Hosted by the Lloydminster CO-OP Marketplace
The Coca-Cola Holiday truck is stopping at Lloydminster & District Co-op again this year!
Come to the Lloyd Co-op Marketplace parking lot (3606 – 50 Avenue) to take a free photo with Santa. You can also drop off your letter to Santa in the designated mailbox. Put your letter in an envelope addressed to:
Santa Claus
North Pole
H0H 0H0
Canada
And remember to include your return address.
In-store between the hours of 4:30 – 6:30 pm Customers can enter to win one $250 Co-op gift card with an in-store purchase (no min. value)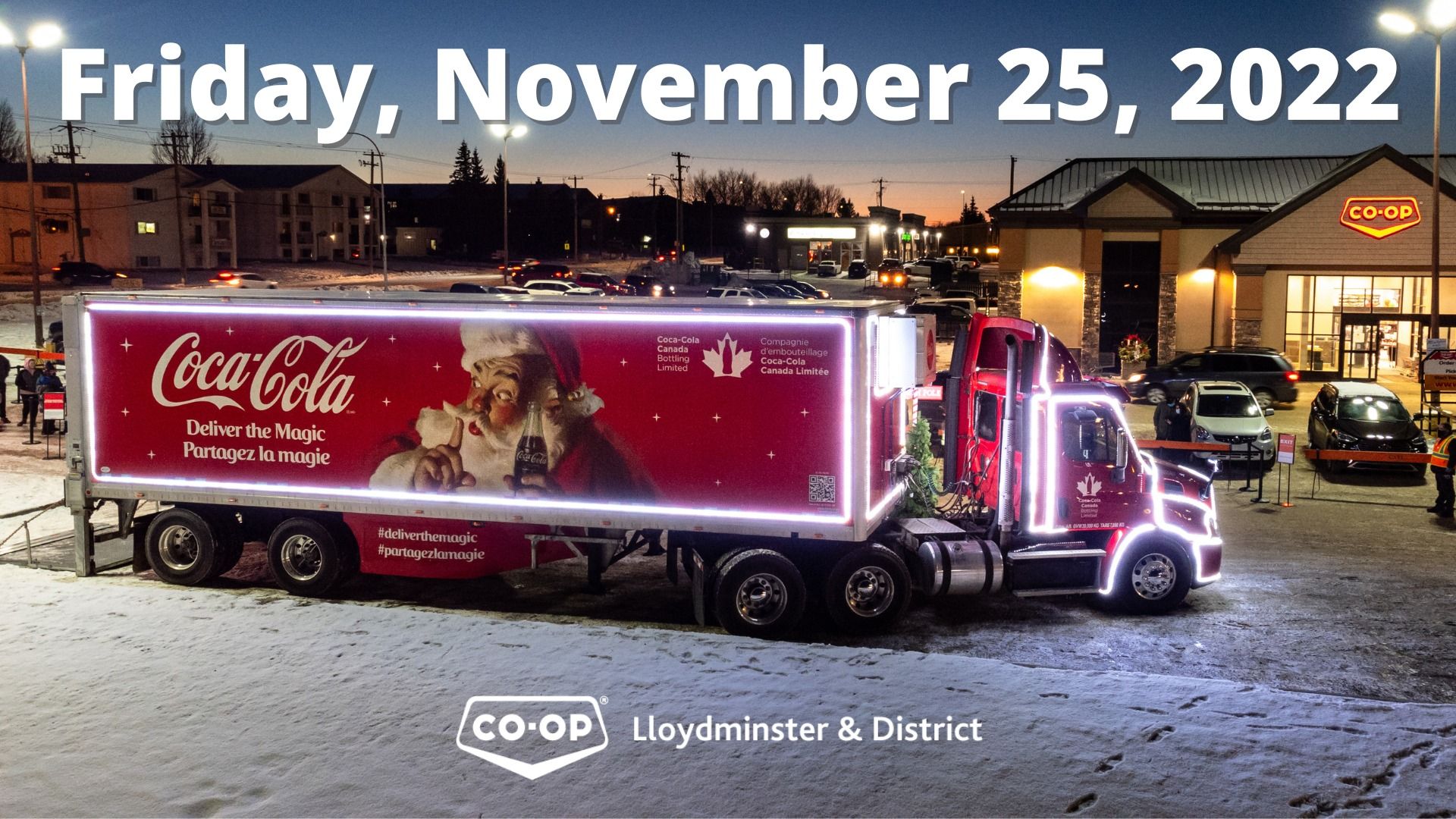 [vista-promotional-carousel]
[vista-promotional-carousel format="tall"]