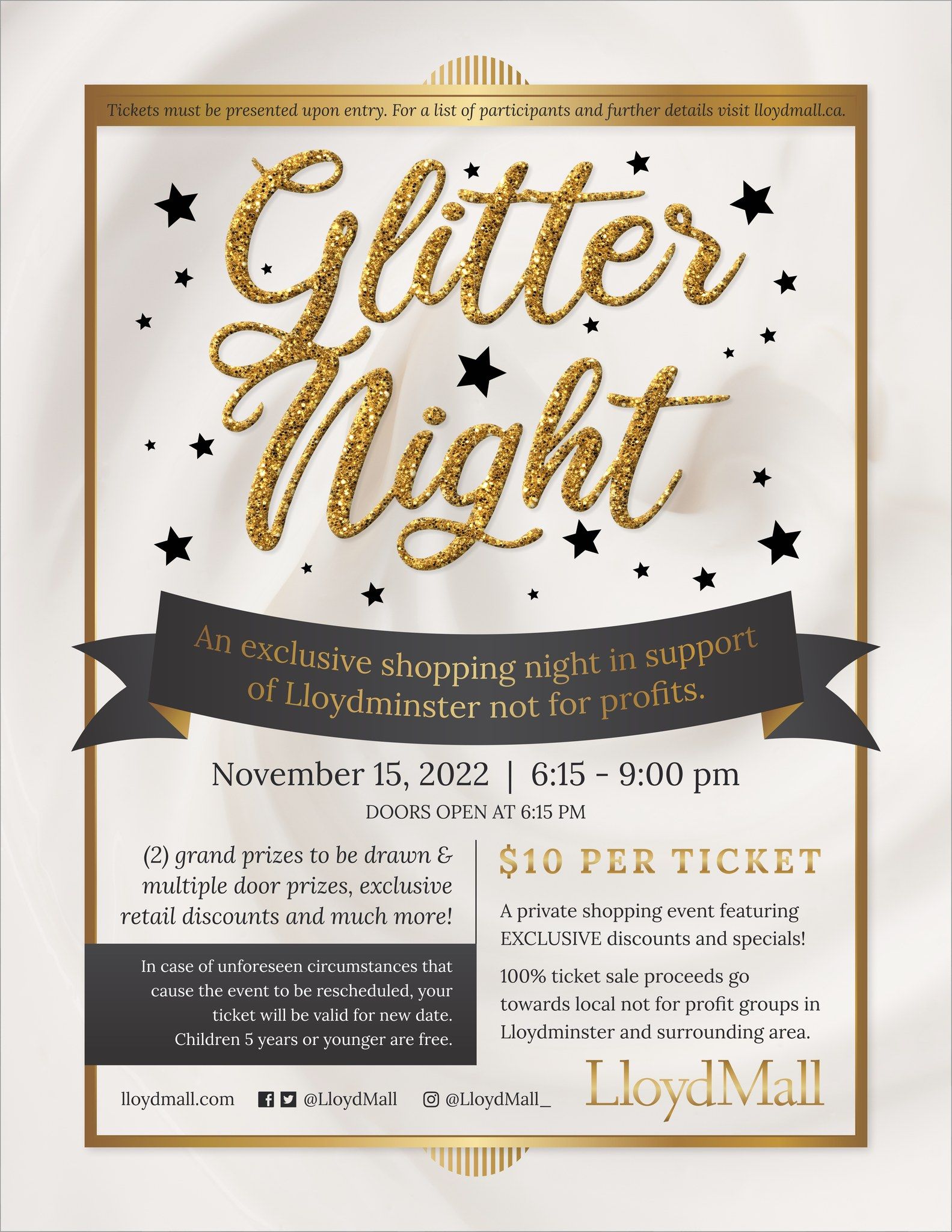 Glitter Night
Glitter Night is coming back to the Lloyd Mall!
It's an exclusive night where you can shop, get some great deals and win some prizes!
Proceeds from all $10 tickets that are sold go directly to the LRHF!
Contact any board member, staff member or stop by the office of the Lloydminster Region Health Foundation to purchase yours today!
[vista-promotional-carousel]
[vista-promotional-carousel format="tall"]