Lloyd Ex Fair 2023
The Lloyd Ex Fair is back in full swing for 2023! Times are Changin'!
Join us this July for all of your fair favourites:
-The West Coast Amusements midway will be here with rides and games for all ages!
-Agriculture shows! Draft horses, team roping, gymkhana, sheep shows, heavy horse pulls and more to be announced!
-Amazing fair food classics and local eats and treats!
-There are many events and tons of entertainment to be announced!
For an entire day of jam-packed fun, attractions, and entertainment, all for one low admission price at the gate, visit the Lloyd Ex Fair!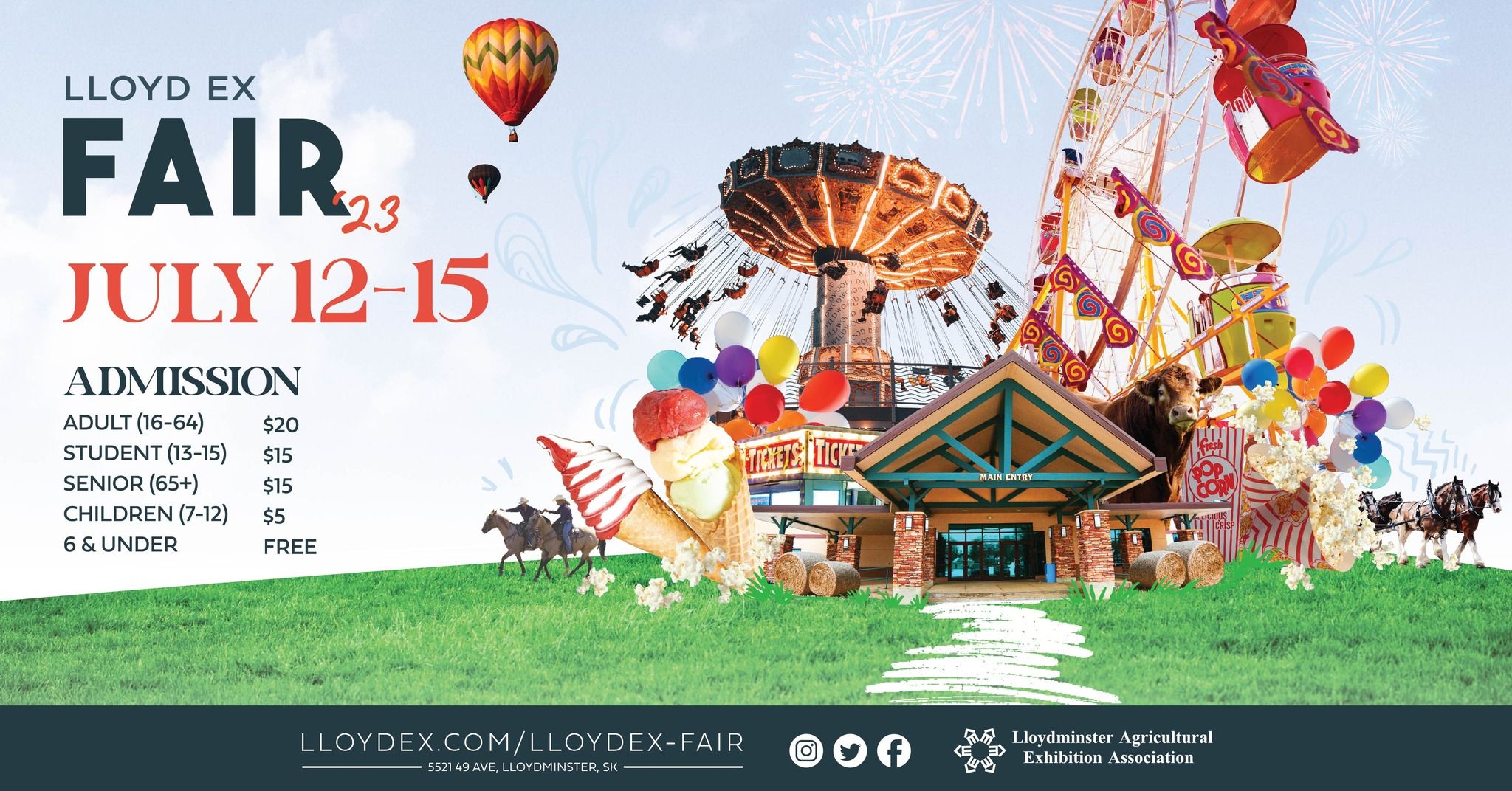 [vista-promotional-carousel]
[vista-promotional-carousel format="tall"]