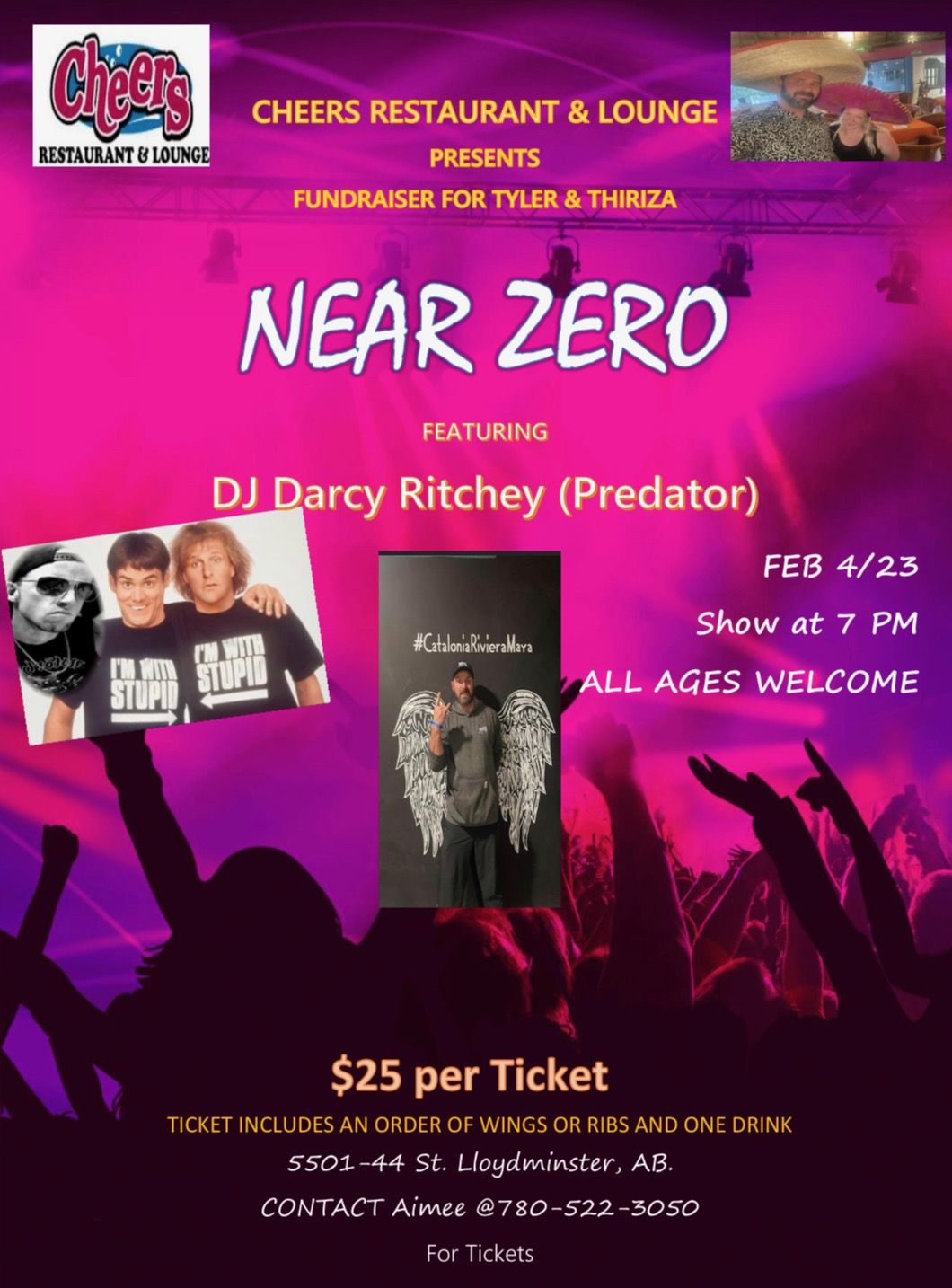 Near ZERO @ Cheers Lounge- for Tyler and Thiriza
Cheers Restaurant and Lounge is bringing in two awesome bands to help out a local couple!
---
Cheers is hosting a fundraiser for Tyler and Thiriza to help cover some costs of their medical expenses while their stay in Mexico became a little longer than expected.
Tyler was unexpectedly admitted to the ICU in Mexico for a few days, and given that Lloydminster has been amazing in the past in helping our locals when in need- they're hoping our city can step up for two local residents of Lloydminster, Tyler and Thirza to help out with incurred costs of medical, transportation, living and housing expenses, after having to be Air Ambulanced back to Canada.
Local band Near Zero and Dj Darcy Ritchey (Predator) will be putting on a great show for one night only. Tickets are $25, this includes a drink with your choice of wings or ribs.Tickets available through email [email protected] or by texting Aimee 780-522-3050.
[vista-promotional-carousel]
[vista-promotional-carousel format="tall"]