The Lloydminster RCMP Youth Academy has finished up for 2017.
The course is offered by the local police detachment, and is held for a week at the Lloydminster Comprehensive High School (LCHS). While students from schools across the Border City area are able to apply for the academy, only 18 students are selected.
During the week, the students received a gamut of training related to the RCMP, such as law studies, police dog training, and drill. The academy also hosted a bomb disposal robot and a police helicopter, which came in to land on Thursday afternoon.
On Friday, the academy finished up with a graduation ceremony held at LCHS, during which the students demonstrated their newly-learned drill display to their parents. Following the display, the students were addressed by Chief Superintendent Shahin Mehdizadeh, the commander for the eastern district of the Alberta RCMP, as well as city councillor Jonathan Torresan.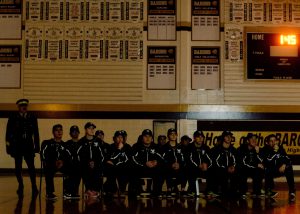 They also received a certificate from the academy, as well as an RCMP challenge coin.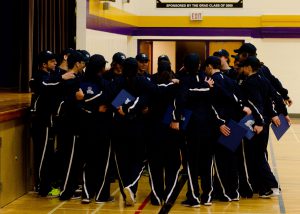 Constable Grant Kirzinger, who facilitates the local academy, said the feedback from parents of the students has been "fantastic".
"One of things that I hope they're able to take away from the youth academy is the knowledge they can accomplish anything, no matter how hard the task is, no matter what it is, even if it's something that they're not familiar with," said Kirzinger.
"They have it inside themselves to push forward."
Kirzinger also indicated there would be a range of factors influencing whether or not the academy would take place again next year.
"It's our plan to have the academy each year," said Kirzinger.
"It is something that we definitely see the value in, and we will be planning to do in the future."