Lloydminster city council has given the first stage of approval to raising the rental prices of local arenas and sports fields.
Council discussed the matter last Monday at length, with concern being raised around the table about the prospect of non-structured activities in city parks being caught up in the fees. After the discussion, the assembled councillors voted to approve the raises as presented.
According to information from City administration, the increase in revenue from the rate rises will be used to assist in cost recovery for each facility. If the increases are approved, ball and soccer field rental rates will increase by an average of five to six per cent, with Weaver Park increasing an annual average of two per cent.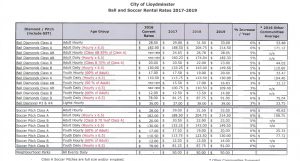 Bud Miller All Seasons Park and it's respective facilities will also have a variety of rate increases, and the Lloydminster Cemetery rates will rise by five per cent for plot licenses, 11 per cent for interments, and 24 per cent for disinterment's.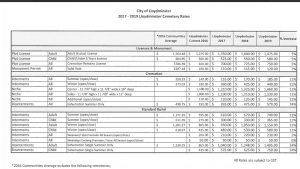 Rental rates across the five arena facilities in Lloydminster will also go up, increasing by two to four per cent annually.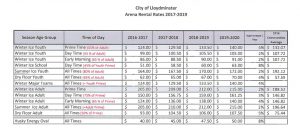 The bylaw approving the rates will still need to pass second and third reading by city council.