The municipal government is aiming to make their public tenders more accessible.
During Monday's meeting of city council, questions arose about the accessibility of tenders posted by the City of Lloydminster. Councillor Aaron Buckingham, who had raised the topic, stated  he had heard from business owners in Lloydminster who had been having trouble finding tenders posted by the city, and directed questions towards administration on how the process worked.
In the ensuing discussion, mayor Gerald Aalbers suggested the use of a tab on the municipal website, and Director of Strategy Todd Corrigall indicated that the Communications and Marketing Department would be examining the issue.
On Wednesday, Lisa Buchan, the Director of Business Services for the City of Lloydminster, said the City would be adding a tab for City tenders on the front page of the municipal website.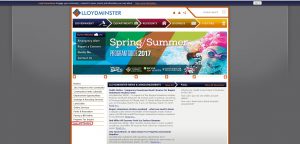 An added procedure for the City's purchasing policy is also in the works.
Buchan indicated the new procedure will be coming before council for consideration in the next two months, and said she was unaware of any local business owners having issues with the tender process.
"It'll take a little bit of time to ensure we have a robust procedure," said Buchan.
"Its just a matter of communicating to the public about what's available."