Four people have been arrested in Lloydminster.
The arrests took place during the execution of a search warrant on an industrial property in the Border City, close to the intersection of 50 Avenue and 62 Street. According to multiple eyewitnesses, police pursued a red pickup truck for a short distance eastbound on 62 Street, around 8:45 a.m. The vehicle ended up pulling off the road over a curb, and three people were removed and arrested.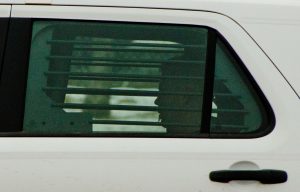 The eyewitnesses indicated that after the arrest of the three individuals, police proceeded to the industrial property with weapons drawn, removing one individual from the property after forcing entry. A heavy police response was seen at the property, and multiple officers remained on-scene as of 9:30 a.m.
An official police release on the incident has not yet been released. As more official information becomes available, this story will be updated.