At 14 years old, Kasda Allen has big dreams for the modelling industry. Recently she walked in Western Canada Fashion Week, not once but twice. She walked in Cynthia Sapara's show and the Lewis Mayhem show, she ended up being the youngest model there.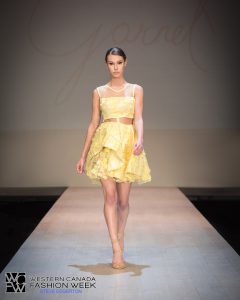 With it being her first ever time at Western Canada Fashion Week there were a few nerves going into the show.
"I think I was more nervous meeting the other models, than I was walking," says Allen, but her nerves were put to rest once she got there.
"I felt very comfortable around everybody else, I was very welcomed there, everybody was really kind. They kind of took me under their wings, teaching me some things."
Going forward Allen hopes to walk again in the September shows for Western Canada Fashion Week but she already has a few more photoshoots lined up, including a calendar shoot.
"My main goal is to be one of the main models in a fashion or make-up company."