As of June 30, 2018 non-catholic students may no longer be funded to attend Catholic Schools in Saskatchewan due to a Court of Queen's Bench ruling in the 12 year legal battle between the Good Spirit School Division and Christ the Teacher Catholic Separate School Division which states provincial funding of non-minority faith students attending schools is a violation of the state's duty of religious freedom under the Charter of Rights and Freedoms.
"The Lloydminster Catholic School Division is very disappointed to receive news regarding the recently reported future loss of funding for our non-Catholic Saskatchewan residents,"  The Lloydminster Catholic School Division said in a statement.
One mother, Amanda Collins, who is not religious, but has two daughters who attend schools in the Lloydminster Catholic School Division.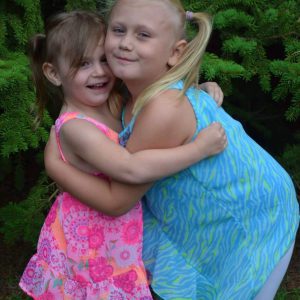 "It's upsetting because we chose because we had the choice and now I feel like my children are going to be punished," says Collins.
"They are going to be ripped away from their friends and have to go to another school and rebond with people they don't know and they'll be the outsiders," adds Collins.
LCSD goes on to say in their statement, "[we] will work with other school divisions in the province to determine direction following this decision. The good news is that the ruling will receive strong legal review at the provincial level, and our Saskatchewan Catholic School Boards Association will soon determine how to best continue to defend the constitutional rights of separate school divisions."
Tom Fortosky, the Director of the Saskatchewan Catholic School Boards Associations says the SCSBA is disappointed with decision as well.
"We'll take some time to go over the 230-page decision, consult with our lawyers and process what this means for the division, for Catholic education in Saskatchewan and for families who choose Catholic Education," says Fortosky.
Fortosky adds, "we don't have much of an appetite to spend more on legal defence. However, we have an obligation to stand up for the constitutional rights of separate school divisions, so we are giving serious consideration to an appeal."
Fortosky goes on to say that if an appeal is pursued, it would be a long time before a final decision was reached.
Collins hopes they do appeal the decision.
"Our children need a voice, and they need to be their voice."
LCSD says they will continue to update their website and social media with information.