The 10th annual Firefighter's ball in Turtleford was a huge success in the community, with over 200 people coming out to celebrate. The ball is how the fire department in Turtleford raises money for equipment.
"We don't have a confirmed number yet because we're still returning stuff, but it will be in the $12-15 thousand range," says Fire Chief Brent Edwards.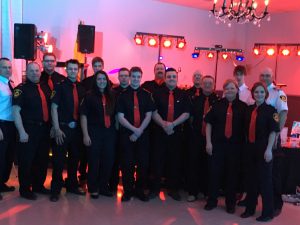 This year six members were honoured with service awards, two members receiving five year of service awards, one member receiving a 15 years of service award and three members receiving a 25 years of service award.
Fire Chief Edwards wants to thank the community, the Town of Turtleford and the R.M. of Mervin Fire Association for their support.