Two sources released approval ratings for premiers across the country today. Mainstreet is reporting that Saskatchewan Premier Brad Wall and Alberta Premier Rachel Notley have a national approval rating of 40% and 45% respectively. Premier Notley is tied for first for highest national approval rating with Québec Premier Philippe Couillard.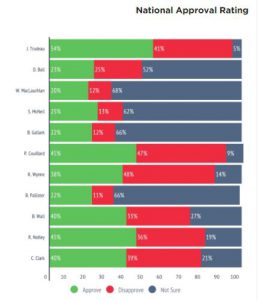 However, at home Premier Notley's approval rating is much lower at 33%. Premier Wall's approval rating at home is 46%.
Mainstreet was not the only one to release premier approval ratings today. Results released by the Angus Reid Institute put Premier Brad Wall's approval rating at home at 45%. Premier Rachel Notley's Approval rating is a bit lower than the results released by Mainstreet, sitting at 28%.
Both Premiers have fallen in approval ratings according the Angus Reid Institute.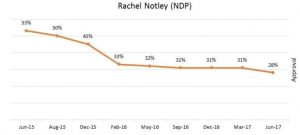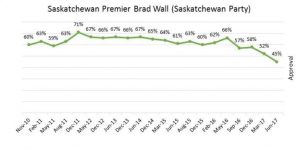 Alberta and Saskatchewan have the lowest approval ratings for Prime Minister Justin Trudeau according to Mainstreet. The Prime Minister has a 36% approval rating in Alberta and a 48% approval rating in Saskatchewan. Nationally he is sitting at a 54% approval rating.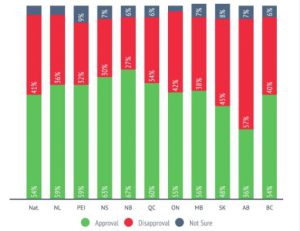 Mainstreet surveyed 5, 250 people across Canada, including 500 people in Saskatchewan and 600 people in Alberta. There is an approximate margin of error of 4%.
The Angus Reid Institute surveyed 5, 406 people across Canada who are part of the Angus Reid Institute. A margin of error for a comparable survey they say would be about 2%.