MP Gerry Ritz is apologizing following a post on social media calling the Environment Minister Catherine McKenna a 'Climate Barbie'.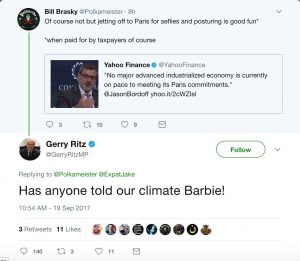 The tweet has since been deleted.  The apology from the Battlefords-Lloydminster MP came shortly after McKenna and others responded, calling the tweet sexist.
MP Gerry Ritz has held the Battlefords-Lloydminster seat for the past 20 years and announced his retirement late last month.