The City of Lloydminster is advising residents to use alternative routes during construction on the sanitary main. The roadwork on 45 Avenue entering on to Highway 16 is part of the Sanitary Main Replacement project which will take place on Thursday.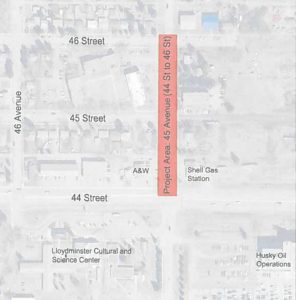 The City released a statement Monday reminding residents to allow extra travel time during construction as Highway 16 will be lane restricted. Detour routes will be posted near the work area.
The City says construction crews will take approximately ten days to increase the size of the sanitary main and reconstruct the road structure.