Jet setting on Athabasca River
Jeremy Derksen
TakeItToTheLake for My Lloydminster
Like a river monster bubbling up from the deeps, the rumble of the jetboat motor revving to life triggers the body's flight response. The need for speed is instinct. Soon, the town of Athabasca is left in our wake.
Sheena Garton's flight response nearly caused her to miss out on this morning of joyriding the Athabasca River. But in the end, she mustered the courage. "I'm so happy I got on that boat!" She tells me. "I've never seen this part of Athabasca. It's beautiful."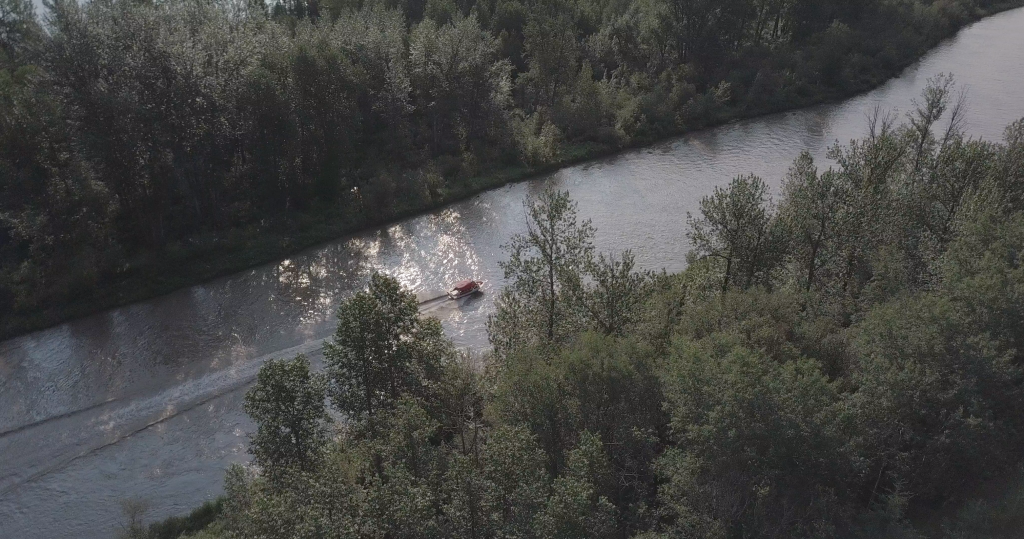 Learn more about Athabasca via this ZenSeekers #TakeItToTheLake story
A pod of pelicans takes flight from the banks nearby, deer watch us from the bushes. We pull into a small tributary to fish, casting lazy lines into the water, joking when Glenda Gray snags some reeds.
Darcy Zelman, who owns and operates Grand Rapids Wilderness Adventures (www.athabasca-river.com) with his wife Shirley, cuts the line for Gray. His steady hand on the wheel is well earned. His parents moved here when he was two – over 50 years ago now – and set up their outfitting business.
Twenty years ago, Darcy and Shirley took over. Jetboating tours are just the gateway to their main operation, the wilderness lodge they run seasonally from May to October, some 250 kilometres down the Athabasca River from town.
In a town made famous for its river rats years ago, back in the fur trade era, the Zelmans are bringing new life to old traditions while keeping the natural and human history of the region alive with the growl of the motor and a little unbridled speed.
Know and Go:
Did you know the Athabasca is full of awesome opportunities for boating? Find out more about the Athabasca region.
Learn more about Athabasca via this ZenSeekers #TakeItToTheLake story.
For more on how to #TakeItToTheLake this summer, either search the tag on Facebook, Twitter or Instagram or read more.
---

---