Around 200 residents walked against sexual violence in this years Walk a Mile in Her Shoes.  Lloydminster Sexual Assualt services community relations coordinator Carly Pollard says participation doubled from 2017, which had 77 walkers.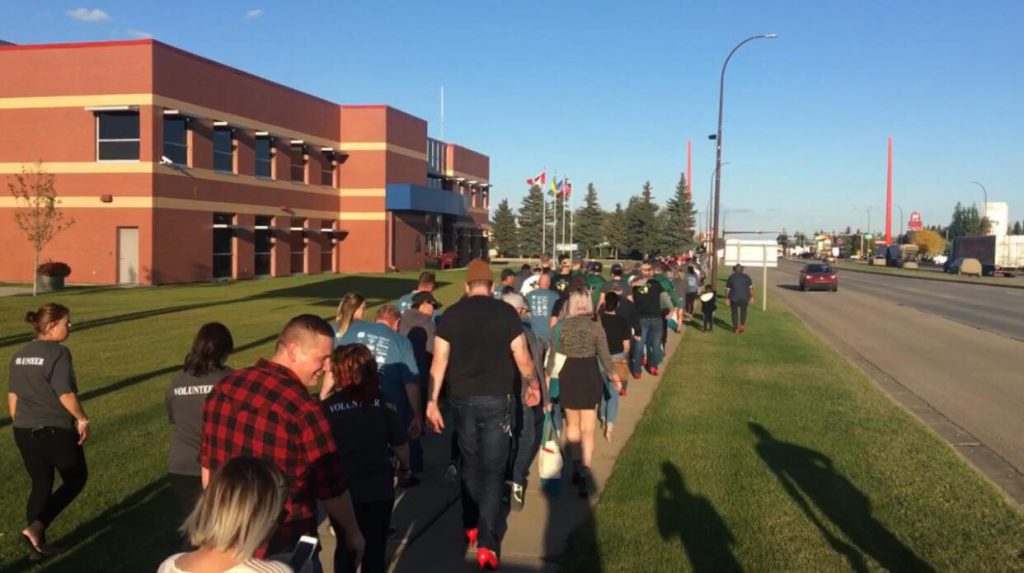 "It's not like the community support was surprising, but that it was just overwhelming and heartwarming at the same time, to see that much participation within the event."
Many walkers might have found themselves in pain while walking in heels, some may have found themselves drawing comparisons between the walk and those who have suffered from sexual violence. Pollard believes, although, nobody should go through pain in the walk, feeling something shows the impact the walk has on the community.
"Essentially, that's why LSAS is here, is so that pain doesn't go further and sometimes people don't feel like they can reach out," Pollard adds the walk showcased the communities support for survivors and that there are services available if needed.
Volunteer numbers had doubled alongside participation at this year's event due in part to sponsorships offering up their help during the walk. A volunteer had mentioned to Pollard how heartwarming it was to see so many children involved, because that may lead to questions about the walk.
"When we start asking questions, it starts the conversation, and there is our awareness, and there is the open conversation we can have with our children that sexual violence is not a secret but it is something we want people to be aware of."
Walk A Mile In Her Shoes is hosted by LSAS every two years to raise awareness for those who have experienced sexual or physical violence and abuse.