Edmonton Oilers and Calgary Flames alumni were in the Border City to support a local mental health initiative.
The Lloydminster Region Health Foundation filled both games of the Boundary Battle of Alberta on September 28. Former NHL players Cory Cross, Theo Fleury, George Laraque, Matt Stajan, Fernando Pisani, Ethan Moreau, Doug Hicks were some of the names brought to Lloydminster and helped raise $100,000 in back-to-back charity games for Project Sunrise.
The funds will go towards building a mental health program called "Game Plan." The program will help young athletes develop a plan for positive mental and physical well-being.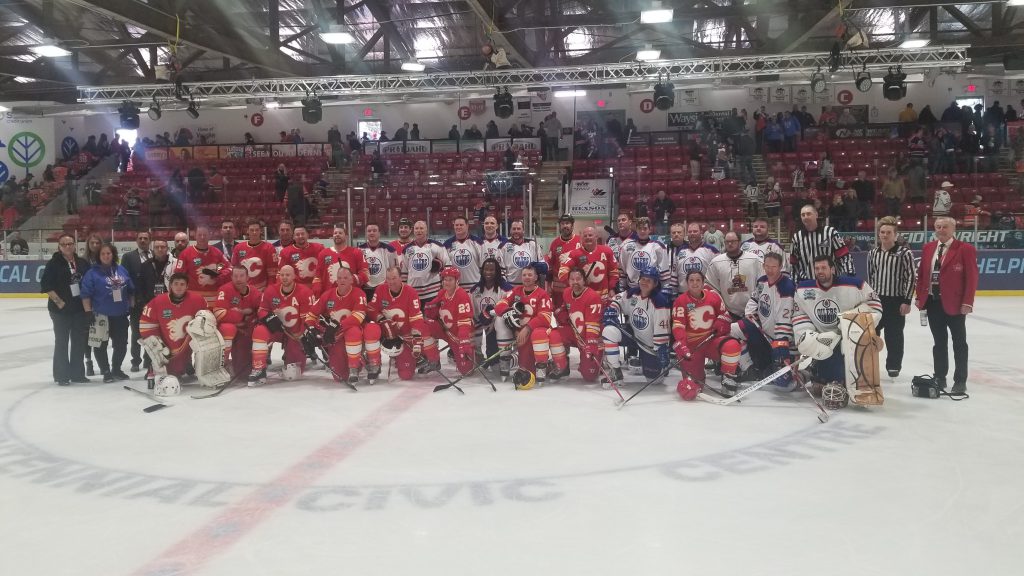 The program won't only be for athletes but coaches, team staff, parents and billets will also play a part. "Game Plan" will build skills to manage stress as well as recognize the warning signs of someone dealing with a mental health problem and provide resources and support for them. 
"It's a win in the prevention and pro-action standpoint and it's also a win in the team and athlete's performance in the game," says LHRF CEO Malcolm Radke.
Lloydminster's own, Cory Cross, says mental illness has been at the forefront of the world.
"When I got called to come here play this game, I was excited to come play back in my hometown but knowing what it was going for made me even more excited to come and help out."
"Lloydminster always rallies around these events. I don't know how many events I've been to going back to the Cross/Redden golf tournament and the way the community supports everything to do with hockey and charities is just amazing."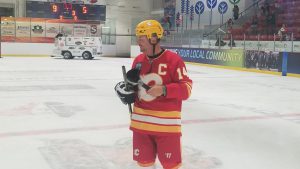 Flames alumni Theo Fleury says the cause is near and dear to his heart as he speaks about his struggles with mental health around the country.
"I'm a big believer in the way out of mental health is community. I don't think we've created a safe space yet where people can come out and say 'I'm struggling with this' because everybody's afraid of being judged or ridiculed."
Fleury says events like the games allow people to be more open and talk about their own struggles. He also says the event allowed the retired players to give back to the fans that followed them through their careers.
"The heart of hockey is in communities like Lloydminster and small towns. They have these junior hockey teams, and the only way they exist is communities supporting them, so how ironic that everybody will support a hockey team but not necessarily support mental health."
Fleury thinks there's a long way to go but he's started seeing a shift in people's perception around mental health issues.
Radke says the foundation is considering doing the event again in the future because of its success.
"We're evaluating a few different options. Ideally, we do it each year with maybe some different teams but it's still definitely at the brainstorming stage. We've got a bunch of people to thank first before we start thinking about next year."