UPDATE 3: Dufraine was arrested on October 20 after barricading himself in a house in Big Island Lake Cree Nation. Officers say the situation was resolved peacefully and without injury.
UPDATE 2: Officers have found the silver 2017 Hyundai Santa Fe XL SUV in Big Island Lake Cree Territory on October 9.
The RCMP continue to search for the grey 1996 Chevrolet Luma.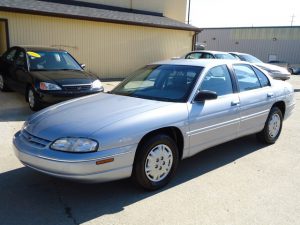 UPDATE: Jonathan Dufraine is now charged with a count of second-degree murder and is on a Canada-wide arrest warrant.
Officers are looking for a silver 2017 Hyundai Santa Fe XL V6 all-wheel-drive SUV with Saskatchewan license plate 411KIZ. The SUV is reported to be dirty and with damage to the bumpers.
RCMP say Dufraine has not made contact with friends and family since he was last seen.
Dufraine is still considered armed and dangerous and should not be approached. If seen contact RCMP or Crimestoppers.
————————————————————————————————————————
Saskatchewan RCMP is asking for the public's help in finding a 38-year-old man charged with manslaughter.
Jonathan Dufraine is wanted in relation to the death of Zane Kiseyinewakup. Dufraine has an outstanding warrant for his arrest and should not be approached as he is considered armed and dangerous.
The RCMP is advising people to call 911 immediately if they see Dufraine.
Dufraine was last seen in the Big Island Lake Cree Territory on October 2. He is 5'6" and 130 pounds with short, black hair and brown eyes. He was last seen wearing grey jogging pants, a black sweater, red ball cap with a black brim, black shoes and a red bandana tied around his neck.
Dufraine was last seen driving a grey 1996 Chevrolet Lumina sedan with Saskatchewan license plate 077LPV. The vehicle has not been found yet and it's unknown if he has switched vehicles.
He is known to visit Big Island Cree Lake Territory, Loon Lake, Makwa Sahgaiecan First Nation and Ministikwan First Nation. 
The Saskatchewan RCMP Major Crimes Unit is overseeing the investigation with the help of Pierceland and North Battleford RCMP.
All officers in Saskatchewan are on the lookout for Dufraine.
Anyone with information on Dufraine is asked to contact their local police detachment or anonymously through Crime Stoppers at 1-800-222-8477.