Lloydminster students joined students across the country in casting their ballots in the federal election.
Over 200 Father Gorman Community School students from grades 4 to 7 participated in the mock federal election poll on October 16.
Grade 5 student Lindsey Buckingham says she and her fellow students spent the past three weeks researching candidates and learning about the different federal parties and leaders.
"We've been doing this for a couple of weeks and have been talking about it and making posters spreading them around the school."
Buckingham and her classmates watched The National's face-to-face interviews with each party leader and used the vote compass tool to find which party they may align with.
Father Gorman teacher Dave Heculuck says the students also took on the roles of election workers in setting up polling stations and supervising voting.
"Students need to run it. They need to be a part of what the process looks like and need to be involved from doing their own research to being actual officials."
Heculuck says the student vote will help teach students what to expect when they become future voters.
"We've seen, from what I've heard, a drop in young voters. Ages 18 to 24 are abstaining from voting so we hope this is a way for them to begin to get back into the process and know that it's their future so they need to get out there and vote."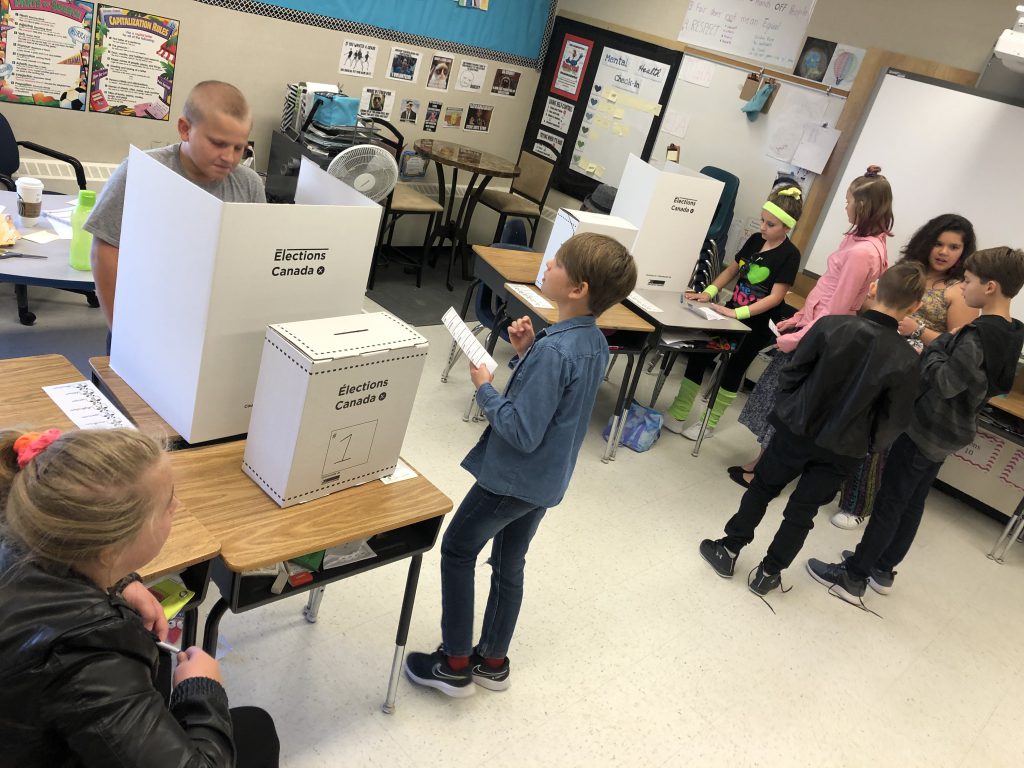 Students at Rendell Park Elementary School hosted their own student poll and grade 6 student Lindsay Randell says it's important to learn how to vote.
"Even one vote could change the whole thing so I think it's important to vote."
About 250 Rendell Park students from grades 4 to 6 voted in the mock vote and more than a million students in Canada are expected to take part in national student polls this week.
The results of the student vote will be revealed after federal polls close on October 21.