City council is moving forward with the city's drainage rehabilitation.
Council awarded the contract for the 40 Avenue crossing culvert upgrade to Rusway Construction for nearly $590,000. The culvert upgrade is a part of the rehabilitation of the East Drainage Channel which collects stormwater and moves it from Lake J to Lake K.
Lake J was found to have an overflow problem which needed the upsizing of the culvert to help the flow to Lake K.
"The whole stormwater system is, in essence, a big jigsaw puzzle and all the pieces are intertwined and wherever you put in a culvert it tends to sometimes be a point of restriction," says Mayor Gerald Aalbers.
During the meeting, Mayor Aalbers asked the city manager if the permits are in place for the project. They confirmed the permits have been submitted and are being reviewed.
"Anytime we let a contract go I have to sign it along with the city clerk to represent the city and I want to ensure that we've covered ourselves with a contractor. If the permits aren't obtained we can't move forward with the project."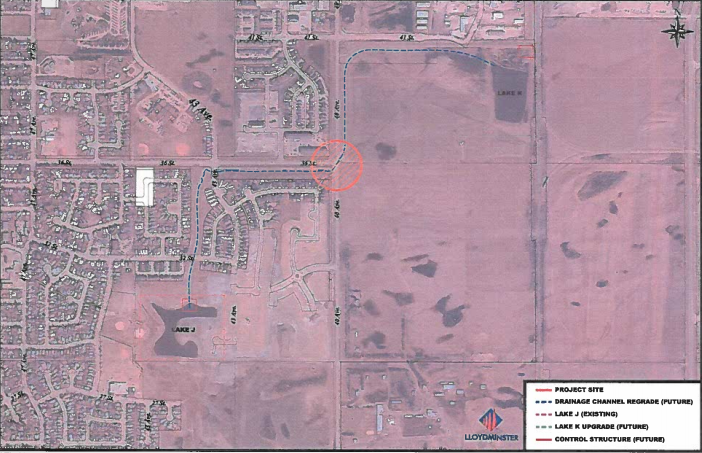 The roadway on 40 Avenue was repaved this past year however, contractors specifically left a portion of the road unpaved to facilitate this project. Work is planned to begin January 2020 and end in late May including the repaving of the portion of the road. 
The culvert must be installed during the winter to avoid the stormwater during spring which would interrupt the construction.
A review of the drainage system brought the recommendation of upsizing the culvert to help with the stormwater flow. Other recommendations which will be looked at by council in the future are: control structure installation for Lake J and Lake K as well as channel regrading and reinforcement.