The Lloydminster Golf Course is moving forward with its irrigation system upgrades.
City council has awarded Double D Industries Ltd. DBA Aqua Lawn Sprinkler with the contract to complete the second phase of upgrades. The company will install new sprinklers in the front nine holes as well fix the electrical components of the irrigation system. 
The contract was awarded for $505,595 plus GST which is coming under the budget amount of $543,033.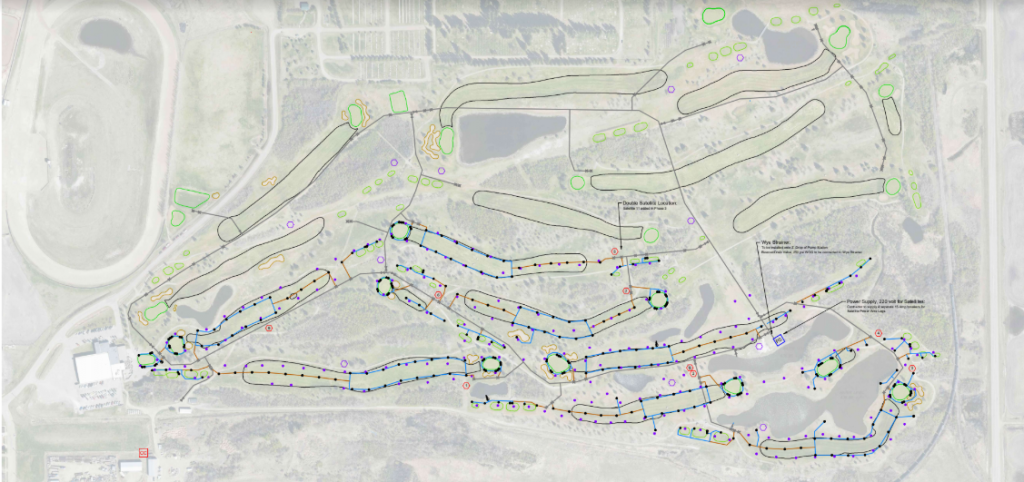 The LGCC irrigation system was installed in the first nine holes in 1984 with the rest of the system being put in place over the next seven years. Mayor Gerald Aalbers notes the contractors at the time did not take the shift in fairways into account.
"There have been physical structure changes to the golf course in some cases and has resulted in the irrigation system [not] keeping up with it. So as holes were rerouted we found that our sprinklers weren't in the right place."
City council broke ground on the project last summer and divided it into a three year project due to budgetary resources. Aalbers says it's been a long term project dating back to 2003 and the system is no longer up to the standards of the city.
"If you're pumping water onto the golf course, there's a cost of energy and if that water is not reaching the place you want it to reach then that's not being effective and efficient. That's where we want to get to is we want to be efficient as we can with the systems we have in place."
Aalbers mentioned it will reduce water waste and will provide a better quality of service for people using the golf course. A timeline for construction hasn't been put in place yet due to the unknown nature of the weather.
"The contract will have to be executed and once the snow leaves our golf course and city. I would suspect once the frost is out of the ground I would think they would start work as soon as possible."
Aalbers says the upgrades will be put on hold during the Saskatchewan Summer Games if they are able to continue this summer.