The Saskatchewan RCMP have seized a large haul of guns and drugs after a search in the RM of Glenside.
The warrant was executed at a rural property 27KM north of Biggar. A home, two vehicles and two outbuildings were searched. Through this search, over 1000 grams of meth, 4,440 doses of fentanyl, just over 3,000ML of GHB (also known as "date rape drugs,") 500 Xanax pills and 400 tabs of LSD. Over $16,000 in cash, cell phones, computers, cash counters and drug weighing/packaging equipment were seized.
In addition, several guns were also found. A semi-automatic assault rifle, a shotgun, a sawed-off double-barrel shotgun, a spent light anti-tank weapon, a revolver and body armour were taken.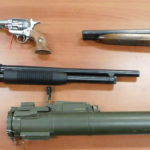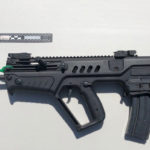 As a result, 49-year-old Mitch Hutchinson is facing several alleged trafficking, guns and a count of possession of crime proceeds over $5,000.
Kurt Elliot Miller was also arrested in connection to this investigation after a Regina traffic stop. In addition to the charges from the residential search, he's facing more alleged trafficking charges for cocaine and meth, weapons possession and breach of probation.
"This investigation has removed significant quantities of dangerous drugs from our communities," says Saskatchewan RCMP Federal Serious and Organized Crime Sargent Jason Kerr.
"The Saskatchewan RCMP is committed to targeting and disrupting the sale of illicit drugs in our province. The types of drugs seized during this investigation have had dangerous, and at times, deadly impacts on the residents of Saskatchewan."
Hutchinson made his first court appearance on May 19th in Saskatoon Provincial court. Miller appeared the same day in Regina Provincial Court.