Lloydminster's creators of all stripes will now have a place to hone their crafts and learn new skills.
Legacy DIY, the ten-year dream of local tradesman Lorne Davidson, has come to fruition and held its soft opening in downtown Lloydminster September 30th.
The new building is one of the five largest "Maker Spaces" in the country. In it, people of all skill levels can learn or do projects ranging from woodworking, welding and pottery to t-shirt making, 3-D printing and digital skills like podcasting or the Adobe Suite.
The space is entirely self-funded between COO Lorne Davidson and business partners Nicole Davidson and Justin Humby. The equipment is all things Davidson has accumulated himself, and they hope to give people a chance to learn new skills and have access to the tools without having to go out and spend a lot of money for them.
Davidson explains that he came out of retirement to help the community, and wants Legacy DIY  to act as a revitalization point for all of Lloydminster.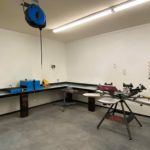 "People know that we're stronger as a community, and that's us, we're a community. This isn't my shop, this isn't Legacy's shop, this is everybody's shop, and where people can create their own legacies."
Along with providing the location and tools for people to learn these tricks of the trades, Legacy DIY also hopes to serve as a place for people to share skills as well. They're inviting knowledgable people to become teachers and share what they know with newcomers. Davidson says this can also help people make some money, especially as COVID-19 continues to strain people's finances.
In addition to that, they're trying to get local schools involved in after-school programs, and plan to open a scholarship this year for engineering, technology, sciences, art and math. Davidson says the end goal for people to always be learning and curious, and in people's growth, he will find success.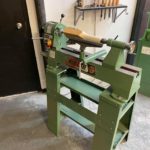 "It's been a lot of work, a lot of late nights, 3 hours of sleep in the last three days, and I think it will start becoming real when people start creating their own legacies. Finding something that somebody else  is able to create that I never would have thought of, I think that's when I'll find success."
People can sign up for a membership and then have access on weekdays from 4 to 9 and 9 to 9 on weekends. 24/7 members will have access to Legacy DIY at any time they so choose.  They will then take an introductory course learning how to operate all of these tools safely before members use them.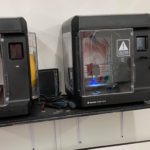 Interested people can find sign up details on Legacy DIY's website, or by visiting their location at 5021 49 Street.
—
Correction: Sciences was originally mentioned twice in regards to the scholarship. This has been changed to reflect that engineering is also a part. We apologize for the error.