The Lloydminster Bobcats have begun a new fitness program working with the City's young people to get them up and moving.
The hockey team helped lead students at Winston Churchill School through workouts Thursday morning. Normally, the players would go in and hold sessions at the schools two days a week, but due to COVID-19 guidelines, things have changed. Now, the players go to Progressive Fitness, where they use online video calling to guide the kids through the 15-minute sessions.
Bobcats Head Coach and GM Nigel Dube says this gives the kids a chance to interact with players they might look up to and continues to give players a chance to be role models even through the pandemic.
"We're looking to adapt as we go, and change what we need to, but we're excited to get the first day going here, and see what we can do to build on it, whether it be fitness, whether it be reading, continue to have that presence throughout the school year."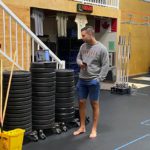 Along with the players showing students how it's done, the class was lead by Progressive Fitness co-founder Clark Drury. The class was comprised of simple exercises such as jumping jacks, up/downs and Russian twists. Drury explains that they chose these exercises because they are full-body movements which work all the muscles.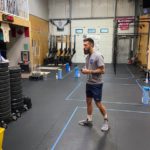 "It has to be about movement. These kids have been dealt a really crappy hand of cards these past few months, and I think with the schools, and the gymnasiums and stuff, the way things are rolling, with them have to be dressed in the mask, it's just tough, right? We just need to keep these kids moving, and let them know that movement is still fun."
The Lloydminster Bobcats and Progressive Fitness plan to host more sessions this way, changing up schools weekly, in the near future.