With many people out on the road for the summer, SGI is taking an opportune time to remind people about the importance of buckling up, even for a short trip.
This month's safety spotlight is on proper seatbelting and car seats. The provincial insurer says wearing one could be the difference between walking away from an accident or sudden stop unharmed or with minor injuries as opposed to getting seriously hurt, or not walking away from it at all.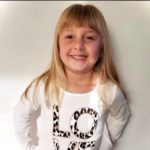 SGI invoked the story of three-year-old Kinsley Powell, who was in the backseat of her grandfather's SUV on Highway 2 near Wakaw.  An oncoming car swerved head-on into her grandfather's vehicle, but thankfully because she was properly in a seatbelt and car seat, she was not hurt save a couple of scratches.
On that note, SGI is reminding what people should be doing when getting a kid into a car seat. Kids should not be upgraded from a rear-facing car seat until they're over 22 pounds, and shouldn't be in a booster seat until they're over 40 pounds.
Child seats are mandatory for all children under 7, Less than 4'9 in height and under 80 pounds in weight. It's also true that a car seat is not one size fits all, and people should read and follow directions for their car seats. Kids under 12 should sit in the back at all time because an airbag could injure them if it's deployed.
Saskatchewan law enforcement will be focusing on seatbelts and child restraints this month as a part of the June Traffic Safety Spotlight. SGI will also be hosting tips on their various social media pages.