Our current Real Estate market can be a struggle for both buyers and sellers. Sellers are faced with challenges every day; Just how many times do they have to clean the property to its 'show ready' state? How many new listings in a competing price range have came on the market this week? Will the showing from this morning be back for a second look, or has something turned them away? On top of this list of unknowns, some are trying to sell to carry on with life through a job transfer, some are upgrading or downsizing, and some are just trying to keep themselves afloat in a difficult economic time.
Our buyers can have equally stressful times in a market like this. Just where do you start to narrow down the 50 plus homes that match your search parameters? Which seller is the most anxious to sell, giving me the best deal available this week? Some sellers are getting frustrated with the whole experience, so the first impression isn't always the best. A client and I had to wade through knee deep snow on a vacant acreage last week. One home that usually presents well when I'm there was starting to show a little dirtier and more cluttered than usual; A sign that the seller may be losing hope, but for the buyer's first visit, a little disappointing.
There are tons of tips and tricks on marketing real estate for a seller, but for this article, I want to discuss what can help a buyer in times like this. First and foremost, get a pre-approval in place from the lender of your choice. Nothing can help you negotiate better than knowing exactly what you can afford, and how a little fluctuation will affect your payment.
Next, narrow down your search parameters with your Realtor. If you need 3 bedrooms on one level, don't waste time looking at homes with only 2. Between you and the Realtor, you will come up with a good tour of qualified homes to suit your needs.
There is all kinds of time for inspections through the offer process, so for the first tour, I like to concentrate on the key decision makers only. Bring you and your spouse for the first look. When looking at a number of homes, the initial visit should only be 15 minutes or so. Go through them, decide which location and layouts you like, and finishing package suits your needs. Your list will go from 15 houses to 3 real quick. We can then schedule a second look, a little longer in each home, so you can do the diligence that you want to do. Mom, Dad or trusted friend can come if you wish, but they don't need to look at all 15 when most of them didn't make the cut.
Treat the home as you would yours. Show up on time for the appointment, shoes come off at the door. We are buying the house, not the furniture, so no need to lay (or jump) on the bed. Avoid taking photos. The owner does not need or want his belongings on your social media account.
Lastly, when you choose the home you want, listen to the professional you have chosen to work with. They will give you up to date market information, and maybe even some insider trading tips for the property you have chosen. Between the two of you, you can come up with an acceptable first offer, knowing that there will be some fair negotiating between the buyer and seller. The Professional's job is not only to get you a fair deal you can be comfortable with, but also to protect your interests through the process with the proper terms and conditions.
For more great tips, contact The Midwest Group, REMAX LLoydminster:
Mike Dewing – Your Local Real Estate Experts
[one_third]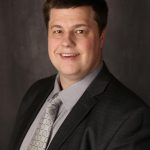 [/one_third]
[two_third_last]

Website: http://www.wesellmidwest.ca
Mike Dewing
Phone: (306) 821-7777
Email: [email protected]
[/two_third_last]