Saskatchewan RCMP are widening an arrest warrant to Alberta as they continue to seek a Battlefords woman.
Since February 4th last year, police have been looking for Charmaine Brett Bear, sometimes called Charmaine Spyglass, but she has evaded capture.
Police add the 34-year old woman has been seen in Edmonton and is known to frequent Lloydminster, North Battleford, Mosquito First Nation and Saskatoon areas.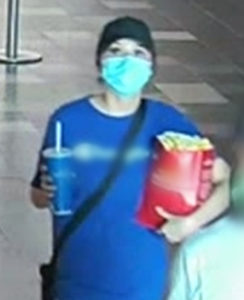 CHARGES
In January 2021, she was charged with allegedly failing to provide the necessaries of life and criminal negligence causing bodily harm as a result of a December 2020 investigation into suspected child abuse.
Since then police have added alleged aggravated assault as well as assault and uttering threats.
APPEARANCE
Police say Bear may wear baggy clothing and sunglasses indoors.
She is described as 5 feet 6 inches tall, weighs 123 pounds with a slender build, having long black hair sometimes under a ball cap and brown eyes.
Police add Charmaine Bear sometimes travels with Lyle Aaron Bear who has already been arrested in relation to this investigation and is due in court on January 18th. They may have several children with them.
Anyone with information on Charmaine Bear aka Charmaine Spyglass is asked to contact their nearest police detachment or Crime Stoppers: 1-800-222-8477.