Fire has destroyed a trailer home in the hamlet of Lone Rock.
Early on Sunday March 13th, Legacy Fire Department crews got the call at about 12:45 a.m. CST. Crews were on scene for the better part of 6 hours getting control of the fire. They indicate no one was home at the time.
The trailer home which belonged to Terry Kashuba is about 80 x 16 feet.  Emergency crews add that three vehicles were also damaged in the fire.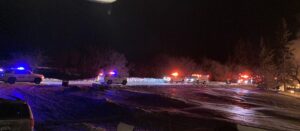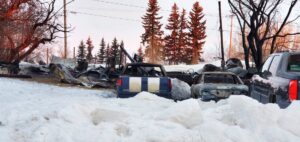 The cause of the fire is under investigation and an estimate of the damage sustained is not available at this time.