Jack Kemp Elementary students are deepening their knowledge of the food story with help from Farm and Food Care Saskatchewan.
Meals from the farm rolled into their school for lunch on Thursday as a highpoint of the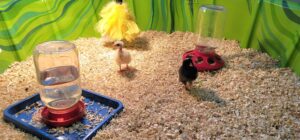 learning they have been doing both virtually and in the classroom. One of their projects even included hatching chicks and the grade two's still have a couple hatchlings in their classroom with some of the bigger birds already having flown the coop.
Grade three student Grace Garrett now knows where one of her snacks comes from.
"Granola bars are made from oats. Originally I thought they were made from granola but granola is made from oats. And, usually I don't think that cheese is made from cows, but technically I guess it is, because it's made from milk."
Communications director Dorothy Long says they are working with six schools across the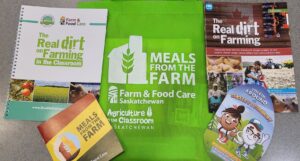 province including Yorkton, Prince Albert, Saskatoon, Regina and Lloydminster. Their aim is to connect consumers with the food story to understand where food comes from. The kids were also benefitting from a goody bag that included reading material as well as beef jerky and a strawberry bar.
Long says across the country there's about three per cent of people who work in agriculture so that leaves many people not directly connected to the industry and the knowledge of how food is produced. She says Lloydminster is not immune to some of the disconnect in the larger cities.
"I've been at events in say Toronto at the Royal Winter Fair and school kids were coming through and I remember one little girl pointing because the 4H were showing their cattle and she and she was like,"Is that a cow?" And it just really hit me that, where in Toronto would this little girl have gone to see a cow."
Amelia Drever has figured out the origin of an important ingredient in her diet.
"I thought flour was made from some type of flower; not just wheat. And I know all that stuff now because of what we have been learning."
She adds she is excited to know that these food staples come from "Saskatchewan, Canada."
Grade three teacher Nicole Webb who has a farming background says they are grateful for the lesson plans and resources on the Saskatchewan Farm Food Care website.
"On that site, it teaches students where their food comes from. It is largely based on farming in Saskatchewan and today when the students received their meal from the farm, they understood where each part of that meal was coming from. So they were learning how the food was produced. That it is produced right around our area and in our province."
Webb says the students got a virtual tour of a chicken hatchery operation in Lanigan and their learning has helped them gain that insight of where their food, like eggs, comes from.