For several years the artwork of Count Berthold Von Imhoff was on loan at the Lloydminster Museum & Archives. Those works are now back at the family studio south of St. Walburg and the full display is being opened for the summer.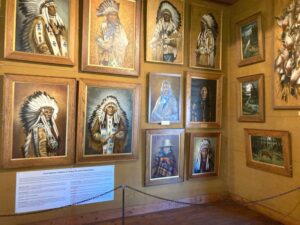 Von Imhoff came from Germany to Ohio in 1892 eventually making his way to Saskatchewan in what is described as the "final third" phase of his life in 1910. In June 1914 the family settled near St. Walburg. The railway had not arrived there yet and it appears "the forested, game-filled area reminded Imhoff of the German Rhineland of his youth."
The grandson of the artist who bears his name welcomes the return of the family legacy to the original studio that dates back to 1920.
"Oh it's nice to have it all home. It was really nice to have it in Lloyd too. But they had issues with the building and then the mayor and the council decided the paintings should be moved in the best interest."
Imhoff is grateful to the City of Lloydminster for its assistance in returning the artwork to the family estate.
The family patriarch and artist is said to have "found his true home" and lived at the family home and studio "for the next 25 years until his death in 1939."
His great grand-daughter Sharlene Rutherford explains that the count built the studio with the windows facing north to control the lighting. The first part of the studio was built in 1920 and enlarged in 1925.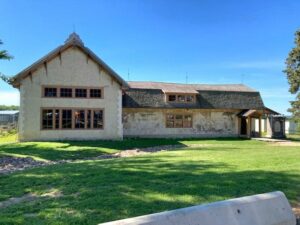 "The building itself is coming up around 100 years-old. In fact a lot of the paintings now, because they were painted in the early to mid-1920s and the 30s, many of the paintings are now reaching the century mark."
The studio which is located off Highway 3 south of St. Walburg will be open everyday from July 1st to September 5th from 10 a.m. to 5 p.m.  More information can be found on the Imhoff Gallery website.