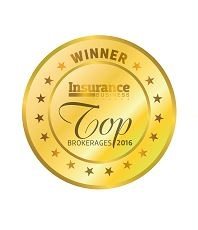 A Lloydminster insurance brokerage has just been recognized as one of the leading firms in the country.
Excel Insurance Group has been included in Insurance Business Canada magazine's Top Brokerages for 2016 which showcases Canada's highest-performing firms.
Insurance Business Canada ranks the best of the best in the industry by collecting both quantitative and qualitative information from the nominees. IBC compares client counts, analyzes client retention rates and new business development, as well as revenue figures. To ensure a level playing field and to assess the efficiency of each brokerage business, the total number of brokers writing business in comparison to revenues and number of clients was also taken into account.
"Beyond purely reviewing numbers, we assessed nominees on attributes such as innovation, client relations and strategic leadership. And to some degree, we looked at the character and culture inherent in a successful brokerage," said Donald Horne, Associate Editor of Insurance Business Canada. "Because at the end of the day, it's easy to forget the importance of that human touch and the impact it has in today's hyper-digitized world – especially in a client-focused service industry like insurance."
The pool of nominees was narrowed down to a select group of 31 brokerages, including Excel Insurance Group in Lloydminster.