Battleford RCMP are seeking the public's assistance in identifying two persons of interest associated to reports of a number of vehicles being broken into.
Between the hours of 1 a.m. and 5 a.m. on April 6th, in the Town of Battleford, vehicles where gone through and numerous items were stolen. Battlefords RCMP have obtained surveillance footage of two unidentified male suspects who had their faces partially covered.  RCMP are requesting the public to view the attached surveillance photos in an effort to identify the suspects captured on surveillance footage.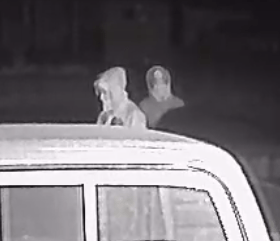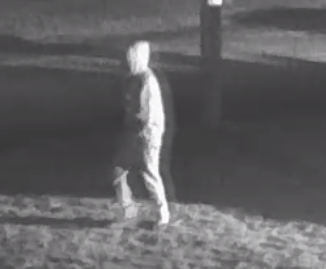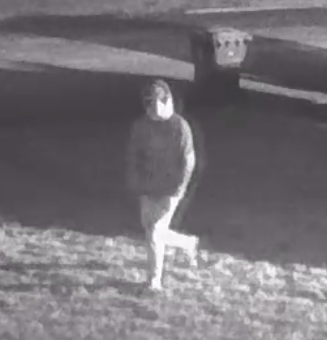 If you or your neighbours have similar video surveillance systems, the police ask that you view the footage captured during the specified date and time. If you have any such surveillance footage, report it to Battlefords RCMP at 306-446-1720 or Crime Stoppers 1-800-222-TIPS (8477).
Battlefords RCMP are reminding the public to ensure your vehicles are locked at night and all valuables are removed.  These measures will help prevent and deter similar crimes.