Some 20 members of the Lloydminster District Girl Guides are ramping up plans for their trip to B.C. from July 3-10.
Fundraising efforts have been key. Organizers are expressing their gratitude to the community as the fall sale of girl guides cookies was one for the record books.
"The cookies have flown off the shelves. We have sold 600 cases of cookies for our fall campaign. It was the most successful cookie campaign that anyone can remember in recent history in Lloydminster. We didn't have mint cookie sales for two years, so people were chompin' at the bit to get those in their hands," says Samantha Oikawa who is a parent and guider with the local youth movement.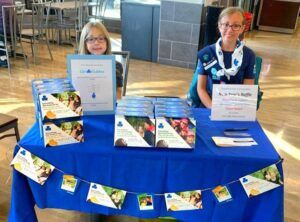 Oikawa adds they were impacted over the pandemic restrictions and it was a welcomed return for the girls to have the opportunity to develop the various sales skills in selling cookies.
Another fundraiser is the new year's raffle with a $2000 cash prize. Tickets have been on sale through the fall and the winner will be revealed on Friday Jan. 6. Organizers are acknowledging the community's input.
"We would like to thank the community for all their support in our fundraising efforts. It has really come together for us. We have five or six more months to go and we are just going to be gearing up – to have our girls meet on Wednesdays for our trip planning purposes," says Oikawa.
The guides offer diverse programming to youth in Lloydminster. The regular meetings are Tuesdays  for the guides and pathfinder-rangers and Thursdays for the younger members. They share a hall with the Lloydminster scouts, however that building is presently for sale.