Condominium ownership, most popular with the first time home buyer and the empty nester, is an in depth topic. Typically, there are three different styles of residential condominiums in the marketplace. The first is the high rise building, or 'apartment style' condo, next is the townhouse style, and the third would be a bungalow style, either duplex or stand alone. In order to decide if condominium ownership is right for you, here are some key points to consider.
In your early years, a condominium is an affordable way to enter ownership, and start building equity. Depending on the building you choose, you may receive extra amenities like a fitness room already included, so you can forgo the gym membership you are paying extra for. Security doors on most high rise buildings, and third floor occupancy provides some piece of mind security for the single individual. When I was in my first years of the workplace, I would have appreciated the underground parking found in some buildings as opposed to scraping my car off at 5:00 am to get to work. The downside to this group, however, is the lack of yards pace to entertain your friends, and the fact that you have many neighbours, above below and beside you.
Conversely, a lot of retirees are looking at condominiums for other reasons. They maybe don't want to be responsible for the yard work or snow shovelling anymore. Possibly, they are planning on doing a lot of travelling and just want to know their belongings are secure, and they have a place to call home a few months of the year. Some folks retire into a new city, and choose a condominium so they also get 'instant friends' within their new condo community. Once again, there can be downsides. An active couple may not be able to garden, or participate in building maintenance as much as they would their own home.
Whatever the driving cause may be for you, due diligence is key to protecting yourself. Monthly condo payments will usually include exterior maintenance on the building, the cleaning of common property, and your share of the building insurance. They may also include some utilities, like water and heat in a building using boilers, and should also include an allocation to a 'reserve fund'. The reserve fund is there for future repairs, such as shingles, concrete sidewalks, or parking lots. Nothing makes me cringe more that a condominium using 'low condo fees' as an advertising advantage. Usually it means they are under-funded for any repairs coming up in the future, and that leads to a special assessment being billed to all current owners of the condominium development to make up the shortfall.
Lastly, as an owner of a condominium, you own everything within your 4 walls, and have a share in the ownership of the rest of the building and exterior common property. Stay informed, consider becoming a member of the condominium board so you can have some say in what gets done, and when. If not, rest assured that your fate will always be in someone's else's hands.
For more great tips, contact The Midwest Group, REMAX LLoydminster:
Mike Dewing – Your Local Real Estate Experts
[one_third]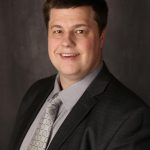 [/one_third]
[two_third_last]

Website: http://www.wesellmidwest.ca
Mike Dewing
Phone: (306) 821-7777
Email: [email protected]
[/two_third_last]
[cma-question-form cat=real-estate title=1 backlink=0]