Two Hills RCMP are asking the public for help regarding an abandoned vehicle in Lamont County.
The police are looking for identification on the owner of a 1940-49 Dodge Special Deluxe that was found on an oil lease site.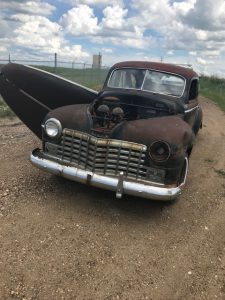 RCMP asks that if anyone has information about this vehicle to call them at 780-657-2820 or contact Crime Stoppers at 1-800-222-8477 (TIPS).