Two local organizations are partnering up to bring toys to children going through a difficult time.
The Lloydminster Sexual Assault Services and motivational speaker Paul Laberge are launching Project Little Bear. The project is gathering donations for children, youth and families going through judicial and police processes involved with abuse crimes.
Bins will be set up for toy and clothing donations at several businesses across the city. Donations will be brought to the Little Bear Child & Youth Advocacy Centre which creates a child-friendly environment to minimize system-induced trauma and create safer communities.
"It's crucial that they feel comfortable and secure while they are navigating through the justice system," says Carly Pollard, LSAS Communications Relations Coordinator. "It takes a community to do a campaign of this size and we really do appreciate the support of the community."
Paul Laberge approached the LSAS about the project and is dedicating it to his father. Laberge says his father, Marcel, was sexually abused when he was younger but never spoke out. Marcel took his own life in August 2018 and Paul has since started to speak out on the effects of poor mental health and advocating for more support and services for mental health.
"All of it starts from a traumatic incident like when someone gets sexually abused. I'm happy to be a part of this. It's something my dad wanted to do and I'm happy to be able to do this in his memory."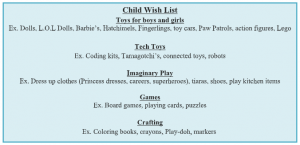 The Little Bear Child & Youth Advocacy Centre is in its first year and is one of eight youth advocacy centres in Alberta. The centre is a place where police or crown prosecutors can conduct interviews with the children impacted by abuse.
"While we're supporting someone through their healing journey and through the process of accessing the Advocacy Centre, we always have these items that bring comfort to the littles or whoever is accessing those services. We want to make sure that they feel supported and warm and a lot of those different things that we're gathering through this project," Pollard says.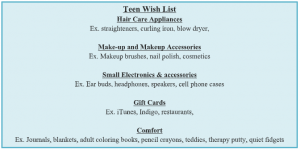 The bins will be in place at Boundary Motorsports, Abbey Roads Flowers and Gifts, Cliff Rose for Clothes, Homesense, Home Hardware, Winners, Safeway, Coldwell Banker City Side Realty and Synergy Credit Union on November 18 with the final day for donations on December 19. The LSAS ask that all donations be brand new.