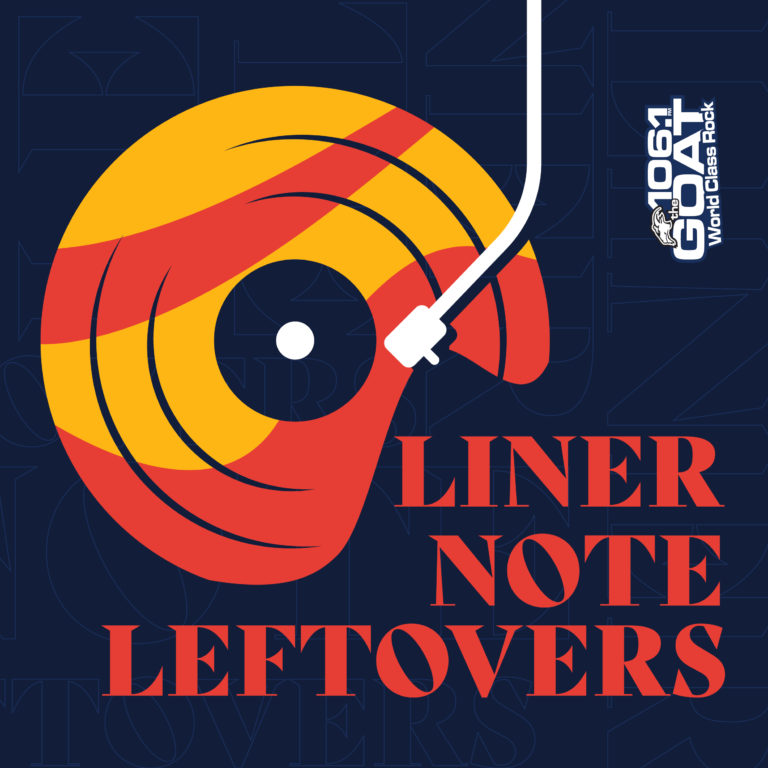 Another milestone as we hit episode 20 of Liner Note Leftovers! This week: AC/DC & Metallica change the game with their own "black albums", looking back on the life of Leo Fender and the bizarre theory surround Scorpions' "Wind of Change."
---
This Week's Menu
Back In Black, PT.1: The loss of Bon Scott was almost the end of AC/DC as a whole. A fateful trip to the Bahamas, a giant flock of birds and the addition of a singer almost out of the rock n' roll game himself changed that.
The Greatest Luther to NEVER Play: We celebrate the life of Leo Fender on the day of his 112th birthday. He invented the Telecaster and the Stratocaster, was inducted into the Rock N Roll Hall of Fame, and couldn't play a note. He was still a legend, but it was almost not to be.
Working on our Night Moves: Bob Seger sees the movie American Graffiti, and realizes he has a story to tell like that as well. It takes his career from "Detroit Legend" to "International Superstar." Talk about seeing the right movie at the right time.
Back In Black, PT.2: There are two camps for Metallica fans. Ones that love "The Black Album" and ones that think it was the beginning of the end for thrash metal purity. We look back on the legacy of the self-titled album on it's 30th anniversary, and how Metallica became the biggest metal band on earth.
Wind Of Change, A C.I.A Plot?: We get into the bizarre theory surrounding The Scorpions' Wind of Change. Some people believe its not just a hair metal anthem, but actually a C.I.A plot to end the Cold War. While we only have a few minutes to chat about this, the podcast Wind Of Change by Patrick Radden Keefe dives deep into this, if you're looking to get really deep down this rabbit hole.
---
Thanks for coming along for another virtual crate dig! I loved doing this with you once again, and look forward to the next one! If you've got a story you want to share or feedback on Liner Note Leftovers, hit me up on my day job, 106.1 The Goat, or email me at [email protected], I'd love to hear from you!
Songs featured this week:
Hell's Bells- AC/DC
Pride & Joy- Stevie Ray Vaughan
Night Moves- Bob Seger & The Silver Bullet Band
Enter Sandman- Metallica
Wind of Change- The Scorpions