Lloydminster's city council is asking for a third-party audit of how the municipal government is run.
The move was made following an in-camera session of city council on Feb. 13, 2017, which took place after the regular meeting of council. According to the minutes of that meeting, council went into a closed session at 2:49 p.m., and resumed a regular session at 3:35 p.m. A motion was then brought forward by Councillor Michael Diachuk asking for the audit, and seconded by Councillor Glenn Fagnan.
The motion was worded as follows;
Resolved that in the interests of ensuring that Council is providing constructive and useful leadership to the organization while seeking the input of a cross section of its administration and all members of Council, that Council contract with George B Cuff &Associates Ltd. to develop and provide a Governance Audit for the City.
According to Lloydminster mayor Gerald Aalbers, the next step in the process will be for council to discuss the cost of the audit, its goals, time frame, and terms of reference. The discussion will be taking place during the meeting of council on Feb. 27, 2017.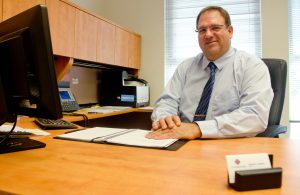 "Everybody is aware that we had an election last fall," says Aalbers.
"We have a new city council. I look back over the last ten years, we've had four mayors at the City of Lloydminster, and three councils. Every so often, it never hurts to take a look with someone that has a different set of lenses at what's going on."
Aalbers says he wanted to make sure council did their jobs as best they can in the next four years, and the audit would allow them to have input on what works in the City and what needs to be done differently. He also indicated the audit would examine municipal policy, bylaws, operations of council, and the direction council provides to administration, amongst others.
"I think it's a culmination of several things," says Aalbers.
"From some of the actions that have happened in the past, a lot of the things have changed. Prior to us coming in, the procurement procedure has changed. I'd like to have that looked at from a different perspective. He's dealt with the federal, provincial, and municipal governments. Are we on track? Administration did a great job putting it together, and it looks really good, are we missing anything? That's where it will come from. Conflict of interest, things like that, all items that have come forward. Even our expense accounts, we've gone to a per diem, and that's across the City. Is that a standard that we can have his input on, and things like that."
Aalbers estimates the cost of the audit at around $60,000, which would be drawn from the municipal surplus. He also says the audit was not the result of tension between council and city administration.
"I wouldn't say tension," said Aalbers.
"I want to make sure we're working together, and insuring that a better understanding that what's driving council, which is the governance of the city, is working with administration. There will be discussions, and I believe Mr.Cuff will be discussing with senior administration and administration throughout, questions that he'll have through the terms of reference to ensure that questions are asked, and he'll be bringing back recommendations based on what he is hearing to the council to help us provide better leadership."
The item will be up for discussion this Monday at City Hall.